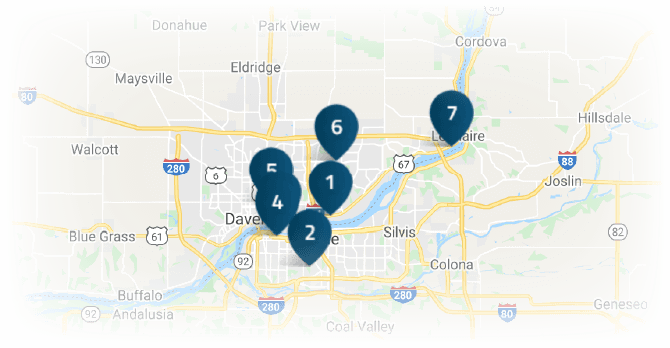 Out of town? We can be there!
With access to over 5,700 locations, Ascentra Credit Union has joined forces with other credit unions nationwide that are offering members more convenience by sharing locations through the CO-OP Shared Branch network.

Shared branching gives you the personal service you've come to expect from Ascentra, whether you're across town or 1,000 miles away from home.

Best of all, you can conduct your credit union business with real people and not just an ATM when you're away from home.
Here's How Shared Branching Works: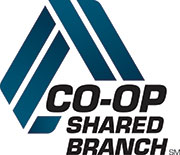 Look for the Shared Branch logo!

Credit unions participating in shared branching proudly display the logo on outdoor signage for members to easily identify.

When you walk into participating credit union locations (a shared branch), be prepared to provide the member service representative with your credit union's name, account number, valid Government Issued ID, and your social security number.

Within seconds, the shared branch's member service representative will link automatically to your account here at Ascentra and you can conduct deposits, withdrawals, transfers or loan payments. It's simple and easy!
Want to find convenient locations when traveling?
The CO-OP Shared Branch network is perfect when you're traveling for business or pleasure, have kids or parents out-of-state that need assistance, or if you are relocating – it's like we're still around the corner!

Check out our Branch Locator to find a shared branch near you. You may also visit co-opsharedbranch.org, call 1-888-SITECO-OP, contact Ascentra, or download the CO-OP ATM/Shared Branch Locator App.
Locations

With nine branches throughout Eastern Iowa and Western Illinois, and our national partnership with the over 5,700 locations in the CO-OP Shared Branch network we bring the credit union closer to you! You can count on Ascentra anywhere you go.

Credit Card

No hidden fees. No surprises. No hassle. With the Ascentra Credit Card, what you see is what you get, which includes no annual fee, no balance transfer fee, AND low rates. We call that a win!

Vehicle Loan

We know our members personally and grant loans accordingly. Not only can you get a loan quickly and easily, but you will also receive a team of coaches and cheerleaders dedicated to your financial well-being. With Ascentra you can borrow smart and celebrate life with a new RV, 4-wheeler, boat, motorcycle, whatever your heart desires.