Ascentra Retirement & Investment Services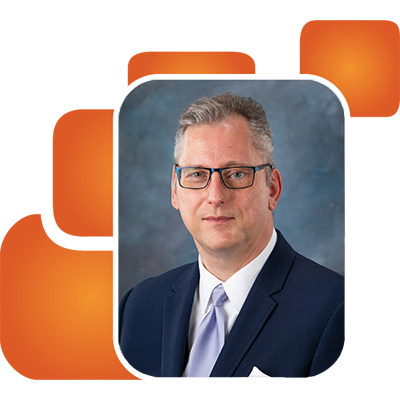 Meet Jason
Many people would rather go to the dentist than meet with a financial advisor. If you're one of them, it might be because you haven't met the right financial partner for you yet. Jason is different from most advisors. He sets his clients at ease while learning about their dreams for the future, answering their investment questions, guiding them through the financial planning process and above all maintaining a pressure-free, low-stress environment.
Jason takes pride in his attention to detail, consistent follow-through, and commitment to helping clients achieve their goals. He strives to understand each member's unique vision of financial success and then uses that vision to create individualized financial plans that address retirement income, investment management, or any other financial matter of interest.
Professionally, Jason offers almost 20 years of experience in the financial services industry and has worked in both banking and financial consulting. He holds a Bachelor of Science degree in Finance from Southern Illinois University. He specializes in assisting Ascentra Credit Union members up to and through retirement.
When he's not studying the markets, Jason can often be found taking long bicycle rides through the country with his daughter, Katie, cheering on the Minnesota Vikings (SKOL!), volunteering in the community, or just enjoying a good book.
Whether you are just beginning your journey toward financial independence or you're ready to retire, Jason can lend a hand. He loves learning and meeting new people, so feel free to give him a call to say hello and set up a no cost, no obligation consultation.
Call Jason today at 563-459-6916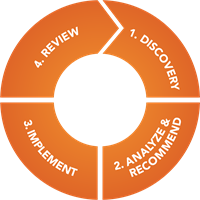 A piggy bank isn't the only way you can save for your future. We offer many savings plans through Ascentra Retirement & Investment Services (ARIS). We walk with you through the road map of investing together step by step.
Our Process
We look at your financial situation comprehensively and holistically. The most important part of this process is listening carefully to your goals and concerns. We ask the questions that allow us to develop and implement a strategy designed to meet your current and future goals and dreams.
1. Discovery
We'll listen carefully and conscientiously to your goals and desires for the future. Our thorough discussion allows us to get to know you on a personal level and includes learning about family dynamics, work history, special circumstances that may affect your financial goals and your thoughts about money. This will enable us to provide you with a comprehensive analysis of your current financial situation.
2. Analyze & Recommend
With the personal and financial data that we gathered in our initial meeting we will evaluate your alternatives, then share with you a financial plan that will help provide you with a road map to meet your personal and financial goals.
3. Implement
We will put your plan in place. We want you to feel confident about your plan of action. Once you have a chance to review your comprehensive plan we will discuss if there are any specific adjustments that need to be made, and specific product and service recommendations.
4. Review
We stay connected with you. You'll find Ascentra Retirement & Investment Services to be an active and committed partner in making sure your plan continues to help you reach for your financial goals over time. We have established a comprehensive annual review process that includes reviewing any changes in the economy, your life, health, income and tracking your plan of action.
Thanks for filling out our form! An Ascentra Representative will be in touch with you shortly.
By providing your information, you are giving permission to us to contact you, even though your name may appear on federal, state, or local Do-Not-Call lists.
---
Securities registered in: Iowa, Illinois. FINRA registered branch addresses:
2019 Grant St., Bettendorf, Iowa 52722
*The Ascentra Retirement & Investment Services Financial Professionals are registered representatives of CUNA Brokerage Services, Inc. Representatives are registered, securities sold, advisory services offered through CUNA Brokerage Services, Inc. (CBSI), member FINRA/SIPC, a registered broker/dealer and investment advisor, which is not an affiliate of the credit union.
CBSI is under contract with the financial institution to make securities available to members.
Not NCUA/NCUSIF/FDIC insured, May Lose Value, No Financial Institution Guarantee.
Not a deposit of any financial institution. CUNA Brokerage Services, Inc. is a registered broker/dealer in all fifty States of the United States of America.
Representative is neither a tax advisor nor attorney. For information regarding your specific tax situation, please consult a tax professional. For legal questions, including a discussion about estate planning, please consult your attorney.
The Ascentra Retirement & Investment Services program is offered through CUNA Brokerage Services, Inc., a broker/dealer focused on serving credit union members. CUNA Brokerage Services, Inc. is an affiliate of CUNA Mutual Group. For more information about CUNA Brokerage Services, Inc., please visit cunabrokerage.com

FR-3947425.1-1221-1222