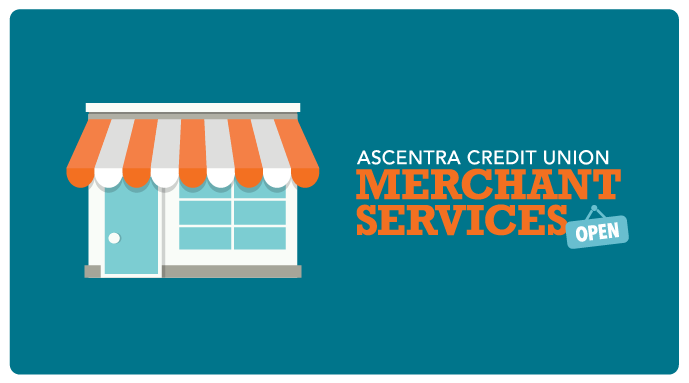 Get Paid!
From payment terminals to mobile payment solutions, online sales, to business analytics, make transactions easier, faster, and more valuable with the fuller offerings from our partner and industry leader FISERV.

Get access to the latest payment devices, eCommerce, and business solutions with a world-class security infrastructure that is ahead of competitors and often at a fraction of the cost than what businesses are currently paying.

CREDIT CARD PROCESSING

BUSINESS ANALYTICS

LOYALTY PROGRAMS

INVENTORY MANAGEMENT
Payment Solutions
Let's face it, the easier you make it for customers to pay you, the better it is for business.
With these point-of-sale devices and software, you can accept credit cards and contactless payments just about anywhere.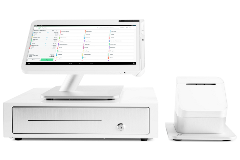 Clover Station
The new Clover Station makes it easier than ever to streamline your business. Its powerful system boasts enhanced features that help you get more done, so you can focus more on doing what you love.

Tap, Dip, Swipe: Accept EMV® chip and signature, mag stripe, and contactless payments like Apple Pay® with optional NFC printer.

Faster Than Ever: 8-core, state-of-the-art Qualcomm® Snapdragon™ processor and 4GB memory to run your apps and business faster.

Safe and Secure: End-to-end encryption and data tokenization to help protect your customers and business from fraud.

Clover Mini
Powerful and sleek. Clover Mini takes swipe, chip, and contactless payments right out of the box. It can also do taxes, accounting, inventory, rewards, and virtually anything else your business needs.

Mighty and Mini: Need a reliable terminal? Maybe a full-featured point-of-sale device? Clover Mini is both. Expand functionality with over 300+ apps in the Clover App Market.
Ready, Set, Grow: The Clover platform provides robust hardware and software solutions that grow with you as your business evolves.
Keep It in the Cloud: Your Clover Web Dashboard lets you see your complete sales history, monitor inventory, and manage employees—wherever, whenever.

Clover Flex
Small in size, Clover Flex is built to do business virtually wherever you are. Easy to take with you and easy to hand to customers, they can tap, dip, swipe, and enter a PIN, whether in line, in the aisle, or at the table.

Manage inventory, anywhere, anytime: Scan items into your inventory from anywhere by using Clover Flex's built-in camera and barcode scanner.
Built to Travel: LTE-ready, Clover Flex is prepared to work on the road. It fits in the palm of your hand, making it perfect for line busting.
Ready, Set, Grow: Clover Flex grows with you. From inventory to employee and customer management, you can run a full point-of-sale from the same compact device that takes your payments.


Clover Go
Go here. Go there. Accept payments anywhere. Clover Go Contactless Reader is your go-to point-of-sale for secure credit card swipes, dips, and taps. Just bring your smartphone or tablet and a free hand.
Fast: No matter how your customer is paying, contactless, EMV® chip, or traditional swipe, Clover Go can take it and get you paid fast.
Connect Wirelessly: The Clover Go pairs seamlessly with your mobile device or tablet through a Bluetooth® connection. End-to-End Security Built-in Clover Security helps protect your customers, business, and reputation from fraud.
Tips & Taxes: Set custom percentage amounts for tips and create multiple tax rates for the things you sell. Paperless Receipts Customers want it their way, right down to the receipt. With Clover Go, it's simple to email or text receipts to your customers to keep them happy.



FD130
Get performance, reliability, and ease of use in a compact, feature-rich credit card machine, helping you accept payments however customers want to pay.
Deliver Greater Customer Service: Speed up the checkout experience with faster, secure contactless and chip card transactions.
Enjoy Easy-To-Use Technology: Set up your FD130 terminal and start accepting payments with just a few simple on-screen prompts.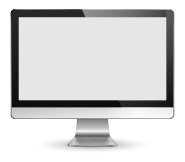 Online Sales, Loyalty Programs, Business Analytics and More!
Go beyond payment processing and take your business to the next level with more Merchant Services solutions.
eCommerce: As buying habits change, whether it's shopping online or with a mobile device, you need to keep pace.
Loyalty and Rewards: Reward loyal customers, attract new customers and establish and manage a gift card program with this great tool.
Business Analytics and Insights: Take your inventory management system to the next level and reveal trends in your transaction data so you can discover new exciting opportunities that will drive your business's success.
Gift Cards: Attract more customers by letting them buy, send, and redeem physical or digital gift cards.
---
For more information about the products and services offered from our partnership with FISERV,
fill out this quick form to start the conversation with our Member Business Experts.

Start the Conversation
Fill out this quick form to start the conversation with
one of our Business Experts.

Thank you for submitting this form, a representative will be in touch with you soon.
Note: Please do not enter personal information such as account or social security numbers in the contact us form. Thank you.
Business Accounts

We make it easy for you to focus on your operations and offer simple account options for businesses and non-profit entities. We are all about collaboration and strengthening our communities, and would love to help your organization thrive!

Business Loans

Congrats on the new business! We understand that this is a very exciting time, but you might need funds to get started. That's why we offer business loans for real estate, commercial and more. So head on over to our place and we'll help you get started on your place.

Personal Loans

Unsecured line of credit. Share-Secured loan. Personal/signature loan. They may have different names, but they all have one thing in common. These are financially safe and responsible ways to build or establish credit and can help keep you afloat until payday. Most importantly, they help you save some serious cash.