Peace of Mind When Buying a Certified Used Vehicle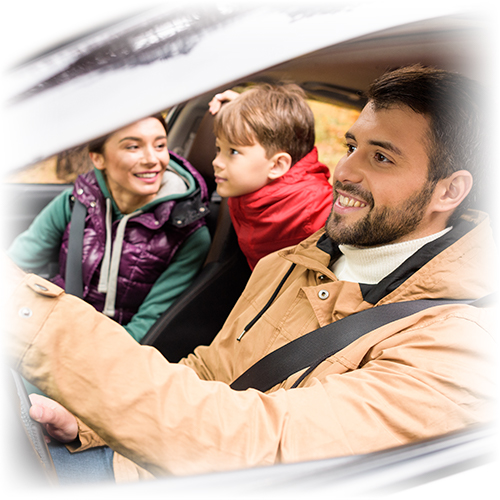 What's a certified pre-owned vehicle? Factory-trained technicians thoroughly inspect and recondition a slightly used vehicle to meet manufacturer specifications. When the vehicle is up to snuff, it's certified as an automobile worthy of many of the same assurances that auto makers put on new cars, with manufacturer warranties lasting anywhere from three months to seven years.
Among the precautions you should take in pursuing a certified used car:
Assess your needs. "There's not so much trickery in the car business. It's all mathematics. And it's all based on your personal behavior patterns," says Mark Perleberg, former lead automotive expert for NADAguides.com, the consumer site of the National Automobile Dealers Association, based in Costa Mesa, Calif. Consider such factors as how you'll use the vehicle, how many miles you're likely to drive in a year, and how long you'd like to keep it.
Shop. Compare reliable used models that best suit your needs. Learn how much they cost without certification through classified ads or websites such as kbb.com, Edmunds.com, and AutoTrader.com.
Compare programs. Once you've narrowed the choices, use the websites above to compare manufacturers' certified pre-owned plans. Find the fullest protection for the longest period. "Not all of them are created equal," says Clay White, former manager of the Auto Advertising Standards Program at the Center for Consumer Affairs at the University of Wisconsin-Milwaukee. "Just because something is certified, there's quite a variation from one manufacturer to the next as to what that means and how much value that offers to the consumer."
Get details. Be clear what's covered by the warranty–both what remains of the original new-car service and any extension from the certification. Compare the mileage limits on the warranty with the odometer reading. Ask the dealer for the car's inspection report as well as its maintenance and repair history. Match the vehicle identification number (VIN) on the reports to the vehicle you're considering. Do you have to return to the same dealer for repairs? What about out-of-town emergencies? If there's a deductible, don't expect it to exceed $100 per visit. What's the return policy?
Test-drive it. Get a second opinion. "Taking a used car to a mechanic of your own choosing and getting it evaluated is a good thing," White says.
Haggle. Negotiate the price. Let the dealer know you've been shopping and that you're aware of your options elsewhere.
Consumers need to muster scrutiny especially as more merchants jump onto the certified pre-owned bandwagon. Don't confuse a manufacturer's certified program with a dealer's effort to sell a third-party extended service agreement. And remember that these are supposed to be top-choice vehicles. Steer clear of used-car lots where every auto is labeled "certified."
Ascentra can help you with all your auto financing needs and better extended warranty optionsthan what you will find at the dealership. Stop by any of our branches, apply for an auto loan online, or call 563-355-0152 today.