Welcome MA Ford Employees Credit Union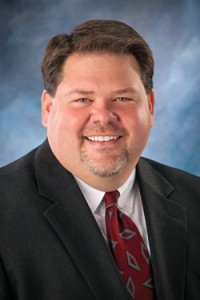 On November 16, 2019 we officially welcomed our new members from M.A. Ford Employees Credit Union. M.A. Ford Manufacturing Company, Inc. is an employee owned international company that celebrated their 100-year anniversary in 2019. Similar to
our credit union
, M.A. Ford employees Credit Union was chartered in the early 1950's with a focus on serving their employees.
A lot has changed since then. Given the regulatory environment and all the technological advances in the financial services industry, M.A. Ford Employees Credit Union made the decision to join the Ascentra family and offer access to our full scope of services. We commend Beth Schaecher and the entire M.A. Ford Employees Credit Union Board of Directors for their dedicated service to their cooperative.
We are grateful for this opportunity and look forward to serving the needs of our new membership with our expansive financial services. We can help with services like
mobile banking
,
signature loans
,
lines of credit
,
debit and credit cards
with
rewards
,
vehicle loans
,
mortgages
,
business loans
,
insurance services
,
retirement and investment services
and much more.
We are also part of the
CO-OP Shared Branching Network
that allows our members to make deposits, withdrawals, transfers, or loan payments at over 5,700 credit union locations nationwide. This will be of particular interest to our newest members-owners who work at the Florida M.A. Ford factory, but of course available to any of our existing members throughout the United States.
As we celebrate our accomplishments of 2019, know that we are focused on responsible growth of your cooperative and expanding the value of your membership in Ascentra Credit Union by listening, caring and doing what's right.