Workplace Partners
Get access and incentives when you open your Ascentra account today!
Joining is as easy as 1,2,3! All you need is your smartphone with a valid ID.
Click the Join Now button above.


Use coupon code: SEG5 and receive your first $5 deposit on your savings account and to waive the checking account funding requirement. At the end of the application, it will ask how you will fund your checking account, select the mail option.


Add a required savings account to establish membership and then add the checking account that you prefer so you can receive your paycheck via direct deposit, then click continue to provide your information. (when asked how you will fund your checking account, select the mail-in option).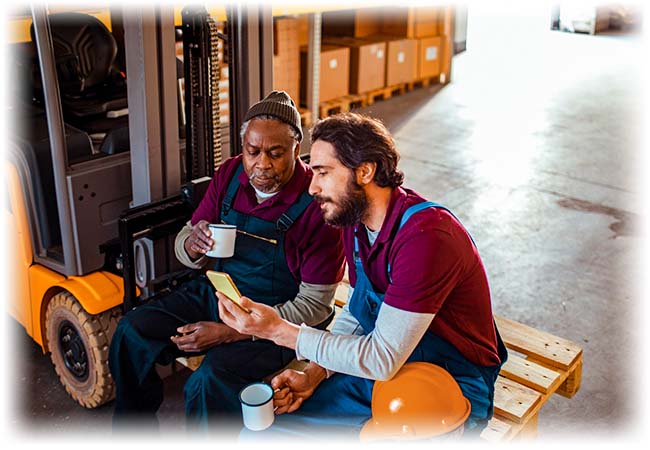 Benefits for Workplace Partners
Manage your Money from Anywhere!

Robust Digital Banking app with mobile check deposit, credit score monitoring, financial tools, bill pay, Spanish preference and more.



Loan Products & Services

Get competitive rates and incentives on our most popular lending services.



*Some restrictions apply. Contact Business Development representative for more details.

Deposit Accounts

Direct Deposit
Vacation/Holiday Accounts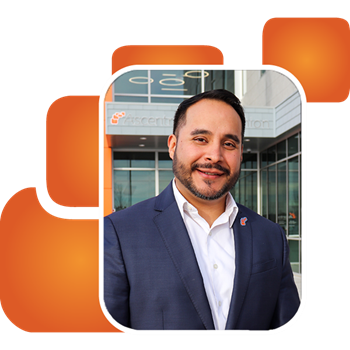 Questions regarding Workplace Partners?
Our Business Development Department can help create a customized program for your organization and employees. Ascentra Credit Union is a trusted not-for-profit partner that offers mainstream financial products and services that adds value to your benefits package.

Alvaro Macias
Vice President Business Development
Phone: 563-344-3343
"Hablo tu idioma."
Financial Wellness
Making Cents is our FREE financial wellness program that helps your workforce with financial matters that results in more financially informed employees that ultimately translates to higher engagement and productivity. Ascentra does this through engaging presentations, in-person coaching, videos, articles on financial topics and much more.
Whether you need an on-site visit during a company event or information on upcoming virtual seminars, we can find a solution that meets your organization's needs. This program is also available for schools, churches, and community organizations. Many presentations also offered in Spanish.
Seminars and Presentation Topics:
Credit Score
Creating a Spending Plan/Budgeting
Identifying and Avoiding Predatory Financial Services and Scams
Homebuyers Seminars
Raising Money Savvy Kids
Retirement and Investment Seminars
Estate Planning Seminars
Student Loans, and more
Financial Coaching with Certified Credit Union Financial Counselors
Start the Conversation
Fill out this quick form to invite one of our credit union experts to visit your business, school, group, or organization. We will reach out to discuss details about your event.
Note: Please do not enter personal information such as account or social security numbers in the contact us form. Thank you.
Vehicle Loan

We know our members personally and grant loans accordingly. Not only can you get a loan quickly and easily, but you will also receive a team of coaches and cheerleaders dedicated to your financial well-being. With Ascentra you can borrow smart and celebrate life with a new RV, 4-wheeler, boat, motorcycle, whatever your heart desires.

Credit Card

No hidden fees. No surprises. No hassle. With the Ascentra Credit Card, what you see is what you get, which includes no annual fee, no balance transfer fee, AND low rates. We call that a win!

Traditional Mortgages

Looking to buy your dream home? We can get you started with just two paystubs! Once started we will walk you through the types of mortgages we offer and the programs that go along with them.