Mobile Payment Apps: How to Avoid a Scam When You Use One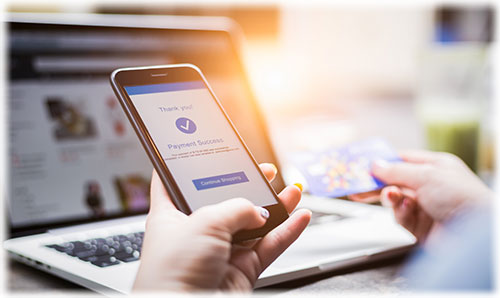 Mobile payment apps are a popular way to send and receive money with your smartphone. Unfortunately, scammers try to use them to steal your money.

You may have heard of mobile payment apps like Venmo, Cash App, or PayPal that let you send and receive money through your smartphone by downloading the mobile app and creating an account. For this, you must choose a payment method, like a bank account, debit card, or credit card.

Once you've set up the account, you can send and receive money to others who have the same app. When money is sent to you, it's added to your balance in the app. You can then leave the money there to use later or transfer it to your bank account.

Unfortunately, scammers can trick you into sending them money through a mobile payment app. That's because they know once you do, it's hard for you to get your money back. For example, scammers pretend to be a loved one who's in trouble and ask you to send money. Others might say you won a prize or a sweepstakes but need your username and info to collect it.

Keep this advice in mind if you send money through a mobile payment app:
Don't send a payment to claim a prize or collect sweepstakes winnings.
Don't give your account credentials to anyone that contacts you.
Protect your account with multi-factor authentication or a PIN.
Before you submit any payment, double-check the recipient's information to make sure you're sending money to the right person.
If you get an

unexpected

request for money from someone you do recognize, speak with them to make sure the request really is from them — and not a hacker who got access to their account.
If you find unauthorized payments or think you paid a scammer, here's how to report it to the mobile payment app.
Cash App

recommends chatting with them by opening the app, tapping your profile, and choosing "Support", through cash.app/help or by calling them at (800) 969-1940.

Venmo

recommends chatting with them by opening the app, tapping your profile, and choosing "Get Help", or by email through their contact form or by calling at (855) 812-4430.

PayPal

recommends reporting it online through their resolution center or by calling at (888) 221-1161.
If you paid a scammer with a mobile payment app, report it to the Federal Trade Commission at ReportFraud.ftc.gov. When you report a scam, you help the FTC and other law enforcement agencies stop scams.
Lastly, contact Ascentra at 563-355-0153 to inform us of any fraud activity on your accounts so that we can help you reduce account vulnerability moving forward.