Forbes Ranks Ascentra on America's Best-In-State Credit Unions List for the State of Iowa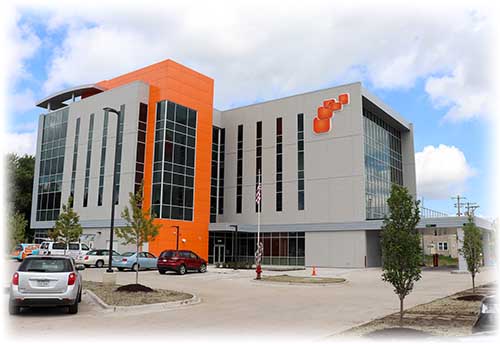 BETTENDORF, IOWA - Ascentra Credit Union has been named one of Iowa's Best-In-State Credit Unions for 2023 by Forbes Magazine.
Forbes, in partnership with market research firm Statista, identified America's Best-In-State Credit Unions for 2023 based on in-depth interviews of more than 31,000 consumers who were asked to rate credit unions where they have a checking or savings account and evaluate these institutions based on criteria such as customer service, the quality of the financial advice representatives offer, whether fees are transparent and reasonable, ease of navigating the company website, on-location branch services and the overall level of trust the companies inspired. Online reviews and ratings posted on Google Reviews between March 2020 and April 2023 were also evaluated for each institution. These reviews and ratings accounted for 20% of the scoring, while the surveys accounted for 80%.
Ascentra is one of only five credit unions in Iowa recognized by Forbes in 2023 and is the only one based in the Quad Cities. They have nine branches serving the Quad Cities, Clinton and Muscatine areas.
"This is Ascentra's fourth consecutive year on the Forbes list for Best-In-State Credit Unions," said Linda Andry, President and CEO, Ascentra Credit Union. "It is a great testament to how our members feel about our staff and the financial products and services we offer them. I am very proud of our leadership, staff and partners who strive to meet the needs of our members every day".
In the Forbes report, between one and five credit unions in each state were awarded the Best-in-State designation based on the number of responses to the survey received. Overall, 157 awards were given to 147 unique credit unions across the country. The full article and list of winners can be found at
Forbes.com
.