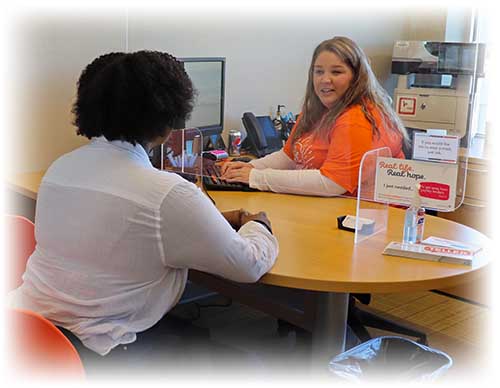 Home Equity Specialists
Tap into your home's equity and make it work for you. Our dedicated Home Equity Specialists are available to assist all Ascentra members with their home equity needs by carrying out the loan process from start to finish, including loan requests analysis, origination and processing and assisting with the closing and servicing of loans.
Contact one of our Home Equity Specialists, Beau or Kristin by visiting
ascentra.org/equity
to learn about your options.
Mortgage Experts
When it comes to mortgages and refinancing, everything from pre-approval to closing is handled by one of our amazing mortgage experts. From beginning to end, our experts will walk you through your purchase or refinance step-by-step to make sure you don't have any questions or concerns about the process.
A Mortgage Expert is available and ready to serve you. To ask questions or schedule an appointment, visit
ascentra.org/mortgage
to get started.

Financial Coaches
Our coaches have the playbook for your financial success! At Ascentra, we have specialized coaches to help all members no matter how big or small your financial plans might be. Our Financial Coaches are all Certified Credit Union Financial Counselors (CCUFC) that have completed the Financial Counseling Certification Program (FiCEP) and can help you with creating spending plans, bill management, saving for the future and more. Best of all, their coaching is free and available to all Ascentra members.
Take advantage of this membership benefit and connect with one of our Financial Coaches today by visiting
ascentra.org/coach
.
Business Experts

Whether you are a Sole Proprietor or own a Corporation, the Experts in Ascentra's Member Business Services department can provide financing solutions structured to meet the needs of your business. From vehicle loans to commercial real estate mortgages; lines of credit to equipment loans, we have the capabilities to assist whether you are growing or simply need to replace assets. We offer competitive rates and flexible terms on our loans for purchases and refinances.
Ascentra's team is the perfect business partner for you and your business as you strive to reach your goals and become financially successful. To schedule an appointment, start the process or just ask questions, visit
ascentra.org/business
.