Ascentra Welcomes Two New Board Members
During Ascentra's 2021 Annual Meeting, held April 19, 2022 in the Lensmeyer Learning Center at Ascentra's home office in Downtown Bettendorf, the Ascentra Board of Directors welcomed two new members. Tameka Toney and Brett Carter were promoted from Associate Board members to the Board of Directors by Board Chairperson, Larry Ridenour.
Tameka Toney
– Tameka earned her bachelor's degree in accounting from St. Ambrose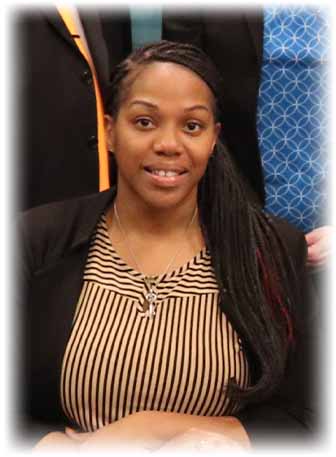 University in 2019. She has nearly 14 years' experience in accounting associated services. During her career, she has held many financial positions from bookkeeper and accounts payable associate to accounting associate and tax preparation before being appointed to Ascentra's Board of Directors in April 2022.
Tameka is currently an accounting associate with the Quad Cities Community Foundation where she is responsible for maintaining and monitoring 1,100 different funds to ensure money is available for release and assist with investments.
She volunteers on the Quad Cities Community Foundation's Internal DEI Committee and as a mentor with Quad Cities Women in Action, where she mentors young women in high school on the importance of self-love and self-worth while also exposing them to educational opportunities in the community. She is also volunteers as treasurer for the Thurgood Brooks Political Action Committee.
Brett Carter
– Brett is a versatile and innovative insurance executive and leader with almost 25 years of professional experience. He is talented in developing partnerships,
overseeing personnel, and developing strategic plans to meeting organizational goals.
Brett earned a bachelor's in marketing/advertising, from Augustana College in 1998 and a Master of Business Administration from the University of Arizona in 2016. He currently is a managing director for the Jacobson Group where he is responsible for business development and revenue production for Jacobson's executive search practice.
In addition, Brett sits on the board for the National African American Insurance Association, holds a certificate in Diversity, Equity and Inclusion in the Workplace and is a certified insurance counselor. He is also volunteers with Habitat for Humanity Chicago.