Romance Scams and Financial Fraud in Online Dating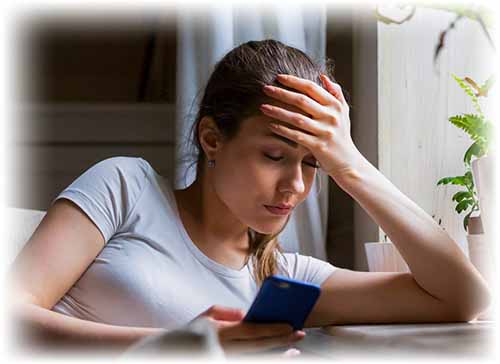 Fraudsters consistently find new and inventive ways to target consumers with scams. In the past several years, some popular scams have focused on online dating sites and apps. Scams of this nature are called romance scams because the fraudsters attempt to prey on individuals looking for love online.

In the past five years, consumers have reported a loss of $1.3 billion to romance scams, which is more than any other Federal Trade Commission (FTC) fraud category. Losses connected to romance scams had a record year in 2021 with $547 million lost, so the problem is only growing.

Criminals who carry out romance scams are masters of disguise and seem genuine, caring, and believable. They often create a fake identity using photos found online, but sometimes they will even use a real person's identity. The scammer will then adapt the profile and personality to one that is compatible with and appeals to the individual that they are trying to scam. They look to establish romantic relationships quickly, while endearing themselves to the victim and gaining their trust. Once reaching this point, they will eventually ask for money.

The financial requests are often centered on helping your new companion with financial or health crises, transferring funds for business deals or inheritance purposes, doing a random favor but not receiving payment back, or even investments, including cryptocurrency.

The FTC provides a list of potential stories that romance scammers may tell and requests that they may make.
They will often say they are traveling internationally or living outside of the United States and frequently say they are working on an oil rig, in the military, or a doctor with an international organization.
They often ask victims for money to pay for plane tickets or travel, pay for surgery or medical expenses, pay customs fees, pay gambling debts or business expenses, or pay for a visa or other documents.
They ask for payment by wiring funds, reloadable cards, or even gift cards from vendors like Amazon, Google Play, Apple, and more. They know these transactions are very difficult or impossible to reverse.
Please keep in mind that this is not an exhaustive list of examples, and you should always keep a lookout for additional stories or financial requests from anyone you meet online. Some other examples include fake dating sites, photo scams, code verification scams, and malware scams.

If you find yourself in this situation, the FTC recommends taking the following actions.
Stop communicating with the person immediately.
Talk to someone you trust. Pay attention to red flags, including concerns of your loved ones about your new companion.
Do a search of the type of job the person claims to have to research if other people have heard scams or fraud associated with it.
Do a reverse image search of any profile pictures to see if they are associated with another name or any details that don't match up.
And if you've made payment to a scammer, contact that company that issued the card and/or your financial institution right away.
Report it to the FTC at reportfraud.ftc.gov.
Looking for love online is popular, but it requires being careful while interacting with anyone you've just met. You should evaluate your online presence and not share personal information or identifying details. Always approach new online relationships slowly and vet your new companion early. For example, setting up a phone or video chat is a good way to determine if the person if legitimate or if they are using a fake identity.

Romance scammers target individuals from all backgrounds and of all ages. Please proceed with caution when engaging in online dating sites and apps. While they can bring you a happily ever after, they also have the potential to cause financial hardship or distress. Always remember to play it safe and protect yourself from fraud.