Cheerin for Charly - Being the Light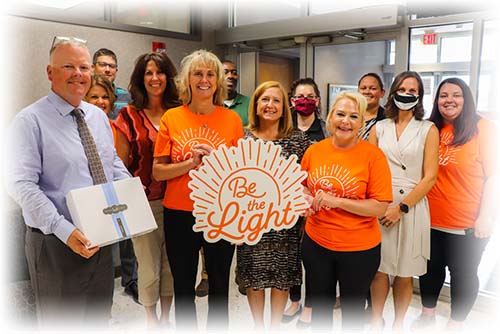 Every day is a great day to be the light but on July 28 our light was shining bright in support of Charly Erpelding, a Bettendorf native who is fighting her second round of cancer.
During the week of July 26, Charly's employer, Nothing Bundt Cakes held a fundraiser where 20% of their sales went directly to her family to help with medical expenses.
Ascentra couldn't miss a chance to help, so we bought 32 dozen bundtinis (mini bundt cakes) and delivered them to our local first responders. Not only did this help a local family but also helped us show our appreciation to the people that keep our communities safe.