Ascentra Night at the Clinton LumberKings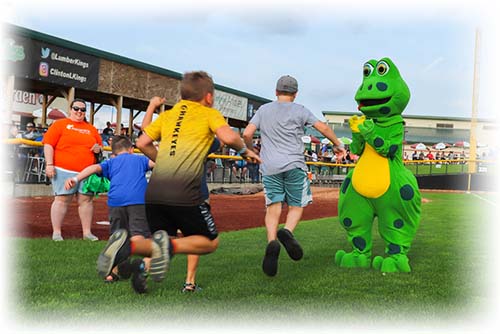 On a hot summer night in July, Ascentra took over NelsonCorp Field during the Clinton LumberKings game against the Burlington Bees. It was an evening full of fun and games as Ascentra staff greeted baseball fans with giveaways and a raffle, played on field games and threw out t-shirts.
It was a night to remember but the most special part was that the Clinton Make-A-Wish Foundation joined us. They brought six-year-old Max Bailey as Ascentra's special guest to throw out the first pitch. Max is battling Acute Lymphoblastic Leukemia and has been receiving treatment at the University of Iowa Hospitals. We were honored to have him join us and presented him with a special bag full of cool Ascentra giveaways to take home.
In addition, Ascentra made a $250 donation to Make-A-Wish that night.