Advocating for Your Financial Wellbeing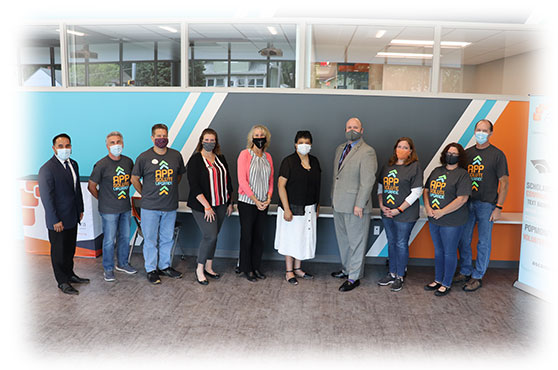 Iowa State Rep. Phyllis Thede visited Ascentra's home office to discuss the issues that impact Iowa credit union members with our staff and leadership. We thank and appreciate her efforts to protect consumer choice and for standing up for more than 1.3 million Iowa credit union members.
Advocacy is a big part of what credit unions do for their members. It's about having a choice in your financial freedom. Because credit unions are different than other financial institutions, they put people before profit. Our great rates are possible because credit unions are member-owned, not-for-profit cooperatives, meaning that earnings are returned to member in the form of lower rates on loans, lesser fees and higher rates on savings. That's why it's so important to speak up.

In 2018, after the Iowa senate passed a budget bill that would raise taxes on credit unions and provide a 48 percent tack cut to banks in Iowa, Ascentra staff joined 750 other credit union members, volunteers, and employees to advocate in a rally outside the Capitol building in Des Moines, Iowa. Many representatives expressed their intention to support Iowa credit union members that would lose out under the senate plan. During this event Representative Phyllis Thede personally told Ascentra President and CEO Dale Owen, "I am definitely a supporter of credit unions."
The message is being heard, but more work lies ahead to protect the financial choice for Iowans. Keep contacting your lawmakers and remember that a tax increase on credit unions is a tax increase on 1.1 million Iowa citizens.
Learn how you too can become a credit union advocate on our Credit Union Difference page. You can also to learn more about the latest threats to credit union members and reach out to your legislators through the Iowa Credit Union League's Protect Financial Choice page.
(Pictured left to right: Alvaro Macias, Jay England, Ted Galvin, Haley Resewehr, Linda Andry, State Rep. Phyllis Thede, Matthew De Bisschop, Sheri Olson, Dawn Dillon, and Brad Knutson)