The Right Space, at the Right Time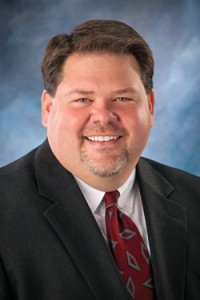 It has been over one year now since we settled into the new Ascentra Home Office building, and looking back, it could not have been completed at a more perfect time. The space brought together teams and entire departments that were once housed in separate branches, leading our organization to work more efficiently and tackle the challenges and opportunities that 2020 has thrown our way.
This space has allowed us to efficiently process a record setting number of mortgage applications when the interest rates dropped in March. A big "thank you" goes out to our mortgage department for their efforts to help our members save money by refinancing or purchasing their home at these low rates, all while in the midst of the pandemic. We encourage you to review your current mortgage rate or if you have been thinking of finally purchasing a home, this is the time to talk to us because rates are still low.
Another big undertaking was the recent upgrade to our digital banking platform. We listened and worked diligently to improve the digital experience for our members! It involved a massive coordinated effort from almost every department at Ascentra delivering a more advanced way for our members to bank online. It was an extensive process that began years ago and kicked into full gear once we moved into our new home office. Thank you to all our staff for the countless hours in preparation for this upgrade and also assisting our members with a new way of managing their digital banking.
We know that having easy and secure access to your finances is important and are happy to meet the expectations of consumers in the digital age. In addition to services already offered like online bill payment, mobile check deposit, and online loan applications, we've integrated financial tools that allow you to link and view accounts from other financial institutions, giving you a comprehensive glance at your finances in one place.
Another new offering is a credit score monitoring tool called SavvyMoney. This service gives you in-depth access to your credit report, your TransUnion credit score and other resources that can help you monitor your score. You can now even reach out to us for help via chat directly from our mobile app.
There are more new features coming, and we are sure you will love them. To learn more about all the great enhancements to our digital banking, our new services and to get updates on future enhancements visit ascentra.org/upgrade.
Our goal is not only to provide the best banking experience, but give you a digital space to manage your finances, where like us, you can work more efficiently. Ascentra Digital Banking is that space where you and your family can chart a path towards financial security.