Dale Owen, Ascentra Credit Union, Elected as Chairman of the Iowa Credit Union League Board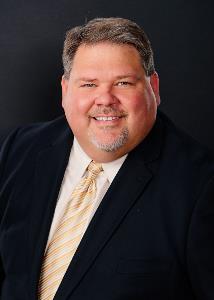 Dale Owen of Ascentra Credit Union has been elected to serve on the Iowa Credit Union League (ICUL) Board of Directors for 2020-2021. By serving on the ICUL Board, Owen represents the collective interests and future of Iowa's 86 credit unions and their more than 1.3 million members. ICUL is the trade association for Iowa's not-for-profit credit union industry.
"On behalf of the Iowa Credit Union League, I would like to congratulate Dale Owen on being selected to serve on ICUL's Board of Directors," said Murray Williams, President and CEO, ICUL. "Dale brings a wealth of knowledge and insight to the board and we sincerely appreciate his dedication to improving the financial lives of consumers and the credit union philosophy of people helping people. I look forward to working with him."
Dale has been the President and CEO at Ascentra Credit Union in Bettendorf, Iowa since 2013. He received his master's degree in public administration from Drake University in Des Moines, Iowa, a bachelor's degree in public administration from Augustana College in Rock Island, Ill., and an associate's degree in banking and finance from Black Hawk College in Moline, Ill. He also holds the Certified Chief Executive (CCE) designation from the Credit Union Executives Society (CUES). He has graduated from the CUES CEO Institutes conducted at the Darden School of Business at the University of Virginia, the Johnson Graduate School of Management at Cornell University, and The Wharton School at the University of Pennsylvania.
Owen is actively involved in the community serving on the boards of the Iowa Credit Union League, Affiliates Management Company, Community Business Lenders Service Company, LLC, Bettendorf Business Network, Downtown Bettendorf Organization, Bettendorf Development Corporation, QC Chamber Regional Opportunity Council, FHLB Credit Union Advisory and Augustana College Alumni. He has served previously on the boards of Iowa Credit Union Foundation, Iowa Corporate Credit Union Holding Company, Quad City DollarWise, Federal Home Loan Bank MPF National Advisory Council, CMGMI National Insight Panel, Iowa Credit Union League Payday Lending Task Force, Great River Chapter of Credit Unions, Davenport Neighborhood Housing Service and Quad City Credit Association. He has also been involved in the community as a volunteer for Children's Miracle Network, Junior Achievement, United Way of the Quad Cities, Boys & Girls Club, Habitat for Humanity, and Bethany for Children and families.
His awards and recognition include the Black Hawk College Foundation Alumni Hall of Fame, Iowa Main Street Leadership Award, CUNA National Lending Award, Iowa Credit Union League's Cooperative Spirit Award, City of Moline Civilian Service Award and QC Mayor's DollarWise Outstanding Professional Contribution Award.
"It's an honor to be elected to serve as chairman of ICUL's Board of Directors," said Owen. "I believe strongly in the credit union industry and look forward to working with other Iowa credit union leaders to develop initiatives that will help improve the financial lives of our members and advance the credit union movement."