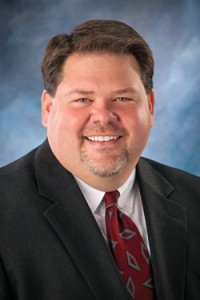 Ascentra Credit Union is committed to providing Relief, Recovery, and Stability to our membership during your time of need. As many of us learn to adapt to a changed life that includes working from home, online schooling, caring closely for loved ones from afar, and maintaining a sanitary and safe living environment, it has been inspiring how well the American people are responding. As we continue to work through these uncertain times, we are seeing the best from each other. Whether it's through helping the elderly, sewing masks for neighbors, friends, and essential workers, or by finding creative ways to celebrate milestones, birthdays, and graduations, we are showing that even though things have changed, our spirit continues to be strong. A perfect example of the People Helping People adage that credit unions have sworn to uphold for so many years!
The value of your membership in Ascentra Credit Union has never been greater as we have provided much needed emergency loans, mortgage forbearance and free skip-a-pays. We've refunded thousands of fees to help ease the burden of the financial hardships brought on by the pandemic. We know each situation is unique and encourage you to reach out to us to see what we can do to help. By visiting our COVID webpage at Ascentra.org/covid19, you will find information on digital banking services, financial relief products, how to safely connect with staff in our branches and offices, and other related resources. Further, if you have questions or need assistance with your unique financial situation, it's important to know that the Ascentra staff is empowered to find a solution in any way we can. At Ascentra, our members' financial health is a key pillar to our mission and we are doing everything in our power to help provide financial relief efforts to lessen hardships caused by this pandemic. Our staff has taken great pride in serving you during this dynamic time. Keeping our services fully accessible during the pandemic has been a top priority. We appreciate everyone's support and understanding in primarily serving our membership through the drive up and lobby by appointment. As our branch locations resume full-service operations with lobby and drive up options available, know we are doing so with additional health and safety measures. As the safety of our staff and members is of the utmost importance to us, we will continue to follow safety precautions set forth by our public health officials and CDC experts. We will be monitoring our symptoms and exposure and ask for you to do the same. We ask that if you have a fever, exhibit flu-like symptoms or symptoms associated with COVID-19, or if there is a possibility you've been exposed, please stay home and contact our digital branch for assistance at (563) 355-0152 ext. 0 or through the chat function on our website.
We've also taken additional efforts to make sure your visit is clean and safe. We've added additional safety measures such as social distancing procedures, hygiene guards, hand sanitizer, frequent cleaning schedules, and personal protective equipment for staff.
At Ascentra, whatever your financial needs may be, rest assured we are prepared and ready to serve in any situation. In fact, credit unions were created as a direct response to challenging times, showing you that during hard times, sickness, and financial distress we will be here for you in your time of need.
Thank you for your patronage and stay safe.