Ribbon Cutting for Davenport Branch Expansion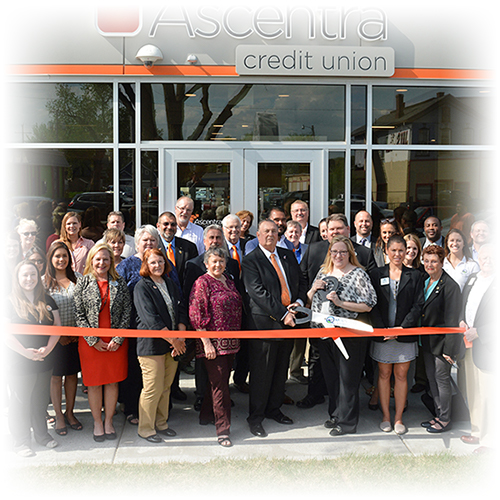 In celebration of the remodel of the Ascentra Credit Union branch at 1710 W. 3rd St. in Davenport, a ribbon cutting ceremony was held on Wednesday, May 9 at 4 p.m.
Since November 2017, enhancements were made that feature additional office space for member privacy, a larger and more open floor plan, a restroom on the first floor, a new drive-up ATM, and overall ambiance consistent with other Ascentra facilities. The credit union partnered with Russell Construction on the project.
"I can't wait for all of our regular members to see the changes," said Carrie Hutchins, Ascentra Branch Manager. "They love seeing us investing money into making improvements, especially on the West end."
The Davenport branch has served Ascentra's membership well over the years, but it is fair to say it was in dire need of updating. The location was purchased in 2001 from Wells Fargo after they merged in Brenton Bank and pulled out of serving this underserved area of the city.
"The remodel of this branch shows that we're committed to our membership and reinvesting in the community," said Dale Owen, Ascentra President and CEO. "We understand the importance of serving this area and look forward to being here for decades to come."