Growing the Heart of Ascentra Credit Union
On November 21, 2017, the Bettendorf City Council voted to approve an incentive package to allow the credit union to develop a new four-story building on the Town Square Development site located across from the Waterfront Convention Center parking lot.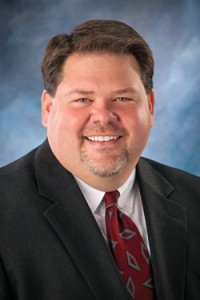 The creative use of the incentives tied to our project shows our commitment to supercharge further development in downtown Bettendorf and a tremendous value back to the city.
The building will house the heart of the credit union that supports 10 branches from Clinton to Muscatine and our 38,138 credit union members nationwide. We thank Mayor Gallagher, the Bettendorf City Council and city staff for all their support and work on behalf of our credit union. It's very gratifying to grow our business in a community that shares our values.
As our credit union has grown so has the support staff needed to serve our entire membership. Our project will retain 50 jobs and bring another 20 to downtown Bettendorf upon completion. We anticipate an additional 40 jobs to be created over the next 10 years which will bring the total to 110. These jobs will help spur more business for area retailers and allow us to grow the heart of our business in an area desirable to work, live and play for decades to come.
To house the main office of any financial institution in a downtown is a major deal. One only needs to look at the holes left throughout our region as bank mergers have drained our communities of these vital institutions over the years.
We see our project as a signature building that will play a lead role in the development of downtown Bettendorf. Located a stone's throw away from the current location, the move will provide a seamless transition of services for current members.
When completed, the building will be a full-service financial center that will include member business lending services, insurance through Ascentra Insurance Services and expanded offerings by housing Ascentra Retirement & Investment Services and First Community Trust, N.A to assist our membership with their investment and estate planning needs. The building will also offer a community room for gatherings and presentations.
Ascentra Credit Union is more than just a downtown business; we are an invested collaborative partner in helping all of the communities we serve reach their full potential. At a time when the big corporate banks are leaving large empty buildings for cities and towns nationwide to deal with, we are proud to take our best step forward in reinforcing our commitment to the communities we serve.
This project is a big deal that has the ability to retain and grow great paying jobs and resources for the betterment of the region and our member owners. But rest assured that entrusting us with your financial affairs is an even bigger deal to us.
Be sure to follow our Facebook page to see pictures, videos and updates on the progress of the construction. We look forward to celebrating with you, our member owners as our new home office is completed in early 2019!