From Dale's Desk: Realizing New Opportunities
Ascentra Credit Union celebrated the opening of our new branch located at 1800 Brady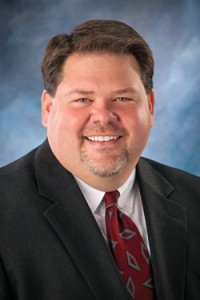 Street in Davenport in August with a series of events, contests and the ceremonial ribbon cutting that made us feel right at home in the Hilltop Campus Village. This brand new location replaced the nearby office of the Scott Schools Credit Union that Ascentra merged with in 2013 and is located within walking distance from St. Ambrose University and Palmer College of Chiropractic.
We're excited to have a full service branch at this very visible location that provides much-needed access to financial services for students and area residents. It's a good feeling to know that Ascentra is making a difference in the economic development in the Hilltop and will be playing a major role in further revitalization of the area.
Not only do we believe in investing in the infrastructure that provides opportunities and helps our communities shine but we are now better positioned to invest in the people who live in those communities. We are doing this by being true to the original mission of credit unions – people helping people.
Ascentra Credit Union recently received the Community Development Financial Institution (CDFI) designation from the U.S. Department of the Treasury. This certification is given to community-based organizations that provide access to affordable financial products and services in underserved communities.
The U.S. Department of the Treasury established the CDFI Fund to help create a nationwide network of specialized financial institutions serving economically distressed communities and low-income people. Through this certification Ascentra will have the opportunity to utilize many of the CDFI fund's programs to help the credit union expand its community development efforts that assist traditionally marginalized segments of our community enter the financial mainstream.
These funds will help grow our product offerings through innovative programs for students, young adults, small business, first-time home buyers and underserved residents in our communities. By leveraging resources provided by the U.S. Department of Treasury, we will be able to provide meaningful opportunities for our membership while growing our cooperative. It will enable us to pay higher rates on deposits, lower rates on loans and build our member-owners' equity in a safe and sound manner.
CDFI Certification is the perfect fit for our credit union and is a wonderful opportunity for our credit union to bring more resources to the communities we serve by listening, caring, doing what's right…Stay tuned, great things continue to come our way!