From Dales Desk: Together We Can Make a Difference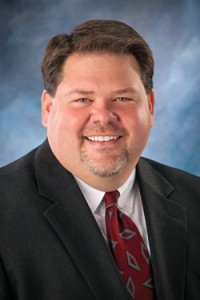 At Ascentra Credit Union we're always looking for unique and meaningful ways of giving back to our community. Through the creation of the Ascentra Credit Union Foundation, we are positioned to make a more profound impact than ever before by partnering with organizations that are improving the lives of many individuals in our region. On June 6th we announced that the Ascentra Credit Union Foundation in partnership with ALCOA will be the co-sponsors of the newest Habitat for Humanity build located at 1218 Perry Street in Davenport, Iowa. ALCOA has been an outstanding supporter of Habitat over the years and the credit union is very pleased to partner in this manner!
The credit union was born from the hard working men and women of ALCOA and we share their passion in serving the communities we all call home. Additionally, the Ascentra Credit Union Foundation announced a $50,000 four year commitment to Junior Achievement of the Heartland. These funds will allow JA to expand their programs in Eastern Iowa and Western Illinois, focusing on the Clinton, Muscatine and Quad Cities areas where our offices are located. By building and deepening our relationship with organizations like Habitat for Humanity Quad Cities and Junior Achievement of the Heartland we are fulfilling our mission of the foundation by being more impactful in the communities we serve.
For those of you who have served these great organizations we thank you! Through your membership at Ascentra Credit Union please know that you're having an even deeper impact! If you've ever thought about becoming an active volunteer, we would like to be your bridge to these great organizations. Whether you enjoy building things or would like to mentor students in the classroom, these organizations offer many opportunities for our member-owners and their families to get involved. In turn, you can see first-hand how our donations impact our community, and get the satisfaction of knowing you are making a difference in the lives of others. For your convenience we have provided more information on how you can get involved in this issue of The Teller. Let them know we sent you!
Through your credit union membership we can also help you make a difference while saving money with our newest auto loan program. When you refinance from another financial institution or purchase a vehicle and finance your loan with Ascentra, we'll give $50 to you and $50 to the school of your choice. Basic funding for our schools continues to be strained. Last year we raised thousands through a similar campaign for the 15 area school districts where our offices are located. It's a win-win – which is what we are all about!
When our community is doing better there are more opportunities for our member-owners. When our member-owners are doing better financially, Ascentra Credit Union is able to serve our region – our home – in the best possible way by always listening, caring, doing what's right!
Get involved and be Ascentra Active!
Habitat for Humanity Quad Cities
To help build homes, hopes or dreams in the Quad Cities contact Habitat for Humanity Quad Cities.
Ways you can volunteer:
Construction
Lunch Providers & Site Hosts
Committees
Call Jan Trimble at 563-359-9066 and sign up today.
For more information visit www.habitatqc.org
Junior Achievement of the Heartland
Do you enjoy working with children? Do you want an active role in developing the next generation of leaders for our community? There are many different ways you can become a part of Junior Achievement!
Ways to volunteer:
JA Classroom Volunteer
JA World® Volunteer Corps
Prefer to volunteer behind the scenes?
Special events volunteer
Opportunities for light office tasks
Fill out the Junior Achievement of the Heartland online volunteer form at www.jaheartland.org
Ascentra Credit Union
Our all-volunteer board of directors is made of members who lend their managerial and financial expertise to help guide the direction and mission of the credit union. Adult members in good standing of Ascentra Credit Union may run for election for a three-year term on the board of directors.
If you are interested in running for a director position or would like more information please contact Jennifer Naeve, VP of Marketing & PR at 563-459-6948 or jennifer.naeve@ascentra.org.