Get Started With Two Paystubs!
You read it right! At Ascentra, in most cases you can get online instant pre-approval with just your last two paystubs. This means you spend less time filling out unnecessary paperwork and more time shopping for your dream home.

So what are you waiting for? Apply online today and a Mortgage Expert will be in contact with you to go over your next steps.

Apply Now
Ascentra welcomes the use of Individual Tax Identification Number (ITIN) for most Mortgages.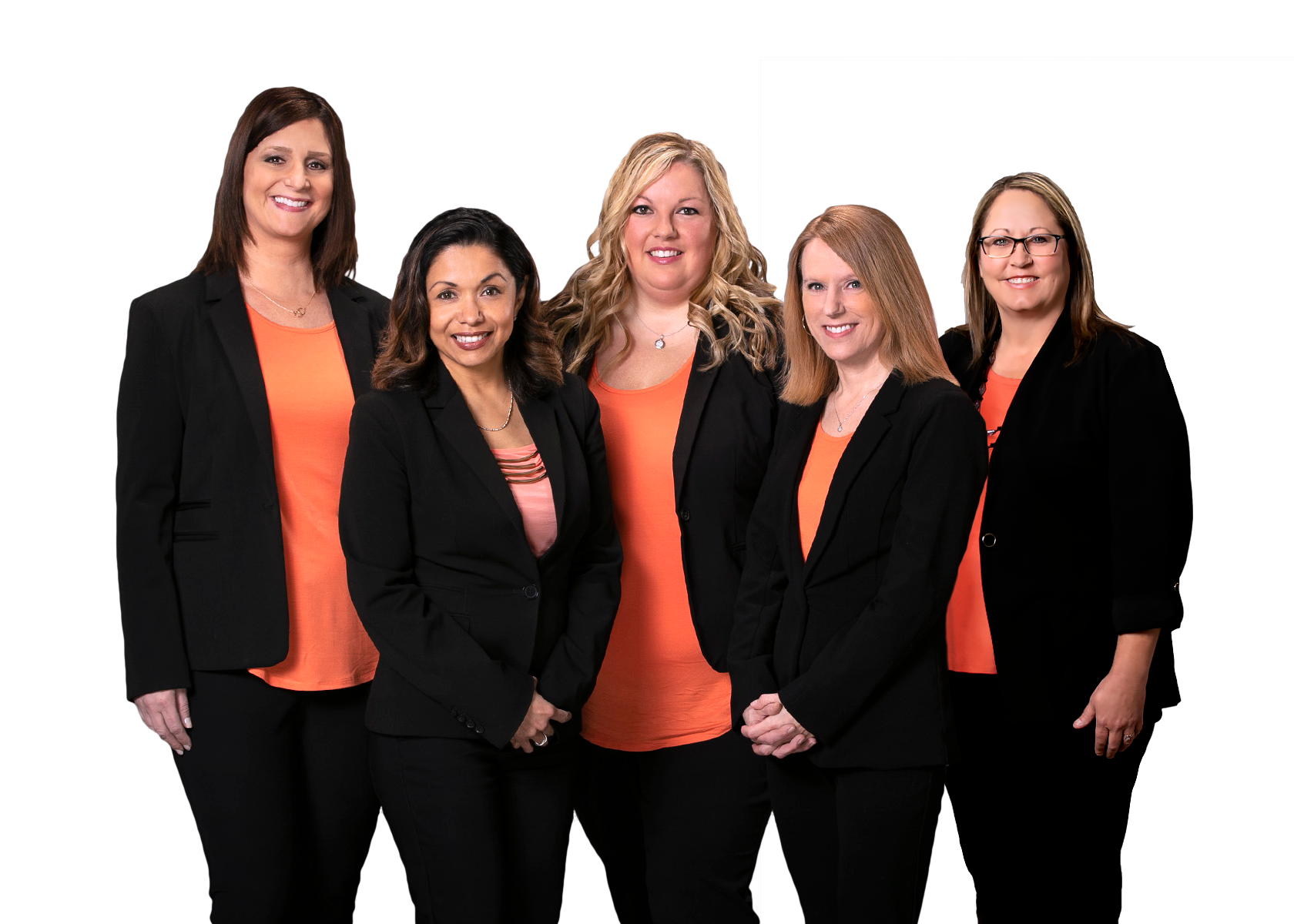 Didn't find the rate you're looking for?
Sign up for Rate Watch and be notified when mortgage rates hit a certain percentage.
Home Loans
Whether you're a first-time home buyer, refinancing or upgrading to your dream home, we've got the plan for you.
We offer a variety of home loans that range from your traditional 15, 20, or 30-year fixed to our new, custom designed 10 & Done Mortgage Freedom Loan, so you can pay off your mortgage quicker and save at the same time (check out the deets below on this sweet deal). If those don't work, we have adjustable rate mortgages, FHA, VA, and other government loans. Sit back and relax, Ascentra's got your back!
In addition to low rates, fewer fees and step-by-step personalized service, we offer:

Quick and Easy Pre-Approvals:
Online application available 24/7 with Instant pre-approval


In-House Underwriting:
That means no waiting for an underwriter in a different area of the country to make a decision or approve an appraisal.

No Rate Bumps:
If you qualify for a conventional mortgage with us, you qualify for the lowest rate available regardless of credit score, down payment, loan- to-value ratio or loan size.

In House Servicing:
Payments and questions are handled locally by Ascentra staff.

Competitive Private Mortgage Insurance Premiums:
Options are available, including single-payment premiums that could be paid by the seller.

Full Suite of Loan Products:
This includes first-time home buyers, investment properties, construction, and government loans. We will find the best fit for you!
10 & Done!
Our 10 & Done Mortgage Freedom Loan now gives you more options when buying or refinancing with a rate that beats our traditional 15, 20, and 30-year mortgage offerings.
The 10 & Done loan is perfect for those who have a low balance with their current mortgage and don't want to pay higher costs by refinancing. It's also great for those who are purchasing and want to be mortgage-free in 10 years while getting our lowest mortgage rate and no appraisal fee.
You can also free up some of your home's equity and use that money however you wish. Just like traditional mortgages, the 10 & Done gives you the option of having an escrow account that makes paying your insurance and taxes automatic.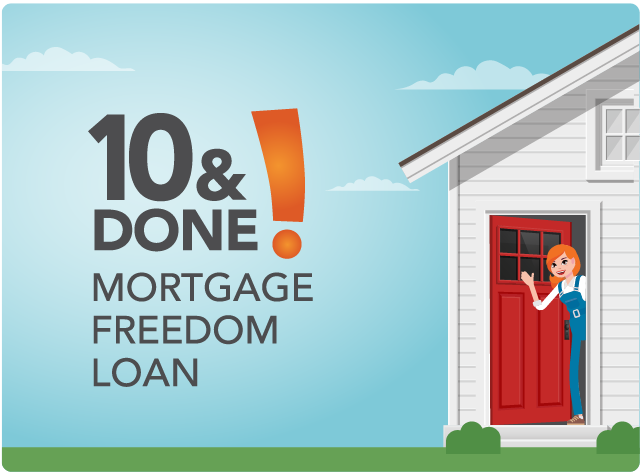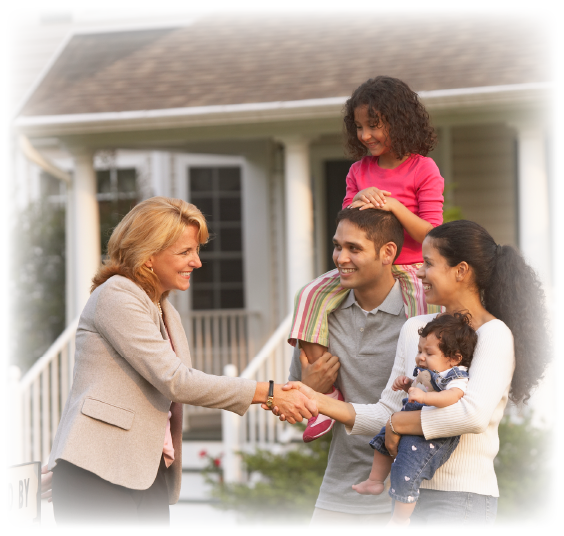 FHA and Government Programs
Ascentra offers FHA Loans, VA Loans and USDA Loans through our partnership with Premier Lending Alliance* giving you the mortgage option that is right for you!
Federal Housing Authority (FHA) loans
Veteran Affairs (VA) loans
United States Department of Agriculture (USDA) loans
Jumbo loans and investment property loans
Zero down payment options available
To get started, contact any of our Mortgage Experts at 1-800-426-5241 ext. 281
*Subject to income and location requirements

*May be subject to pricing adjustments and other fees *In-house servicing not available through Premier Lending Alliance.
First-Time Home Buyer's Grant
We know buying your first home can be financially stressful, that's why we're here to help. When you're an eligible first-time home buyer with Ascentra, we give you $7,500 to put towards your down payment or closing costs*!
For reference, average Ascentra closing costs are between $2,000-$2,500. Meaning, you could have $5,000+ left over AFTER having paid all of your closing costs! That's just extra moolah that you could put towards your down payment or in your escrow account.

Contact one of our Mortgage Experts to get pre-approved with just two pay stubs!
*While grant funds are available
Free Virtual Home Buyers Education Seminars
If you're buying a home and need a little assistance, our Mortgage Experts are here to help. Join us for a free home buyers education seminar where you'll learn about the home buying process, mortgage loan options, requirements and qualifications, and get helpful tools.
Mortgage (ARMs)

| | | | |
| --- | --- | --- | --- |
| Loan Type | Term | Rate | APR |
| 5/1 Adjustable Rate Mortgage | 15, 20 or 30 Years | 7.250% | 7.458% APR |
| 10/1 Adjustable Rate Mortgage | 15, 20 or 30 Years | 7.500% | 7.482% APR |




Home Equity Loans

Looking to give your kitchen a trendy remodel but don't the funds? Our home equity loan is here to save the day! You can borrow as little as $5,000 all the way up to $250,000 with a low variable interest rate. At this rate, maybe you should add a pool too.

Mortgage Calculators

When you factor in property taxes, insurance, interest rate and term, your monthly mortgage payment may vary by a lot. Use our mortgage calculators to find out how much you can afford, how much payments will be, and if refinancing can save you money.

Home & Auto Insurance

Ascentra Credit Union has partnered with TruStage Insurance Agency to help you protect what matters most to you. Whether that be your home, your car or life insurance, we have the expertise to ensure you're covered. Now sit back, relax and let us do the work.