2023 Board of Directors Notice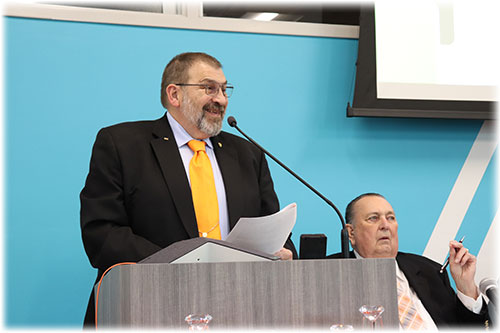 The 2023 Ascentra Credit Union Annual Meeting will be held on Tuesday, Apr. 16, 2024, in the Lensmeyer Learning Center at Ascentra's Home Office, 2019 Grant Street, Bettendorf, Iowa.
If you are interested in running for a position on the board of directors, please contact Jennifer Naeve, Senior Vice President and Chief Marketing Officer at (563) 459-6952 or jennifer.naeve@ascentra.org.
Nomination forms must be completed and returned by Thursday, Nov. 30, 2023.
Our all-volunteer board of directors is made up of members who lend their managerial and financial expertise to help guide the direction and mission of the credit union. Adult members in good standing of Ascentra Credit Union may run for election for a three-year term on the board of directors. Three positions will be up for election in 2024.
Candidates should possess the personal qualities that are needed to enable them to serve the credit union well. They should be honest, selfless and act for the good of all the credit union's members. They should be interested in the credit union and sufficiently generous to give their own time and skills to the affairs of the credit union.