Debt and Home Equity: How Can They Work Together?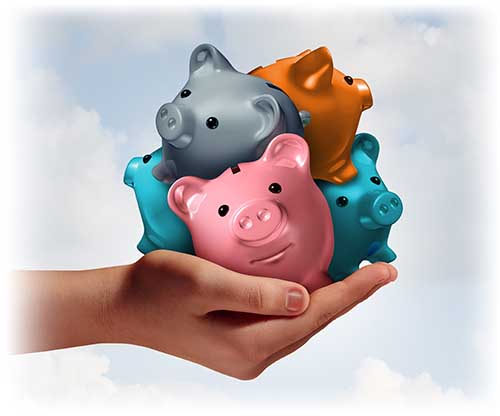 By: Bailey Tripilas, Marketing Intern, Ascentra Credit Union
At a basic level, home equity is the value of your home. It is the difference between the market value of your property and the loans attached to it. For example, if your house is worth $200,000 and you have a $50,000 home loan your equity would be $150,000. Depending on your creditworthiness you can use this equity as a second mortgage in a variety of ways. One way people may use this equity is by consolidating debt.
What is debt consolidation? Debt consolidation is the process of putting multiple lines of debt under one loan like a home equity loan. This can be beneficial as it can lead to lower interest rates, lower and fewer payments, and less hassle.
One of the main benefits of debt consolidation is lower interest rates. Other lines of debt such as credit cards and student loans tend to have higher interest rates which in turn makes payments more expensive. Consolidating your debt can be a good solution as it puts all these different lines under one singular interest rate.
Having lower interest rates also helps benefit the user as it leads to lower payments. If you have multiple loans with different rates, you could be paying more for interest rather than the actual debt. Putting your debt in one place allows you to make payments on each line all wrapped into one loan. This can be more affordable as it allocates more of your money towards your debt.
Using a home equity loan can be simpler for many people because you don't have to worry about several bills. Instead of making sure you pay each bill on a certain date you can combine them all into one payment. It takes part of the hassle out of paying off debt as you only make a payment to one account.
If you're interested in consolidating your debt, consider a home equity loan. Our team of Home Equity Specialists can walk you through the entire loan process and help you pay down your debt in no time.
At Ascentra Credit Union we want what's best for you and your current situation. To find out more information you can call us at (563) 355-0152 or head to
ascentra.org/equity
.