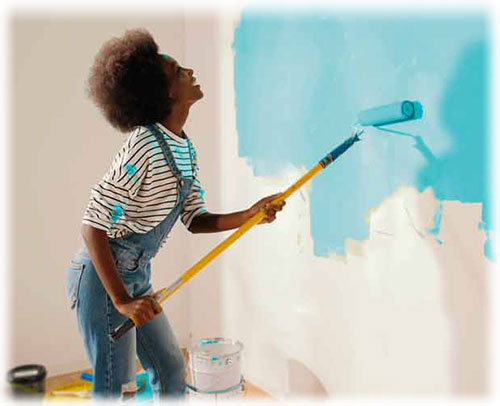 There is no better way to increase the resale value of your home than to spend a little bit of money on necessary and tasteful renovations that will hopefully increase the value of your home more than the initial investment of the renovations. We suggest talking to your realtor about the types of renovations your home needs that will result in biggest returns.

Beyond getting recommendations, have you ever considered trying a home improvement project yourself, as a Do it Yourself (DIY) project? Depending on your time, availability and skill set, it might save you money up front and generate a bigger return in the end. Before considering DIY renovations though, you may want to consider the following factors first.

Determine the time needed to complete the project. It can be easy to misjudge. Take painting, for example. It may not take long, but the rest—covering floors and furniture, correcting wall problems, taping trim, and cleanup—can eat up several hours. Larger projects may take you months to complete that a contractor can finish in weeks. When you've come up with an estimate, decide if you want to take that much time away from work and family.

When considering a DIY project, take into consideration these other factors:

Materials—If you do it yourself, you'll need exact measurements. Consider ordering all materials first. Check materials to make sure they're the items you ordered and are undamaged. You'll need a vehicle to pick up materials and dump trash.
Tools—Certain jobs require certain tools. What will you need? You may have to buy or rent tools to complete the project correctly.

Skills—Are you capable of completing the entire project yourself? You may know electrical, but how about drywall? If not, sign up for a course at a local community college or attend a class at a home-improvement center. You could also talk to a pro by paying for a few hours of time to pick their brain.

Safety—Doing projects at heights, using tools you aren't comfortable with, and doing unfamiliar work can be dangerous. Nail guns can puncture building materials and body parts. If you work on a roof, there's always the risk of a fall. With ladders, people not only can fall from them, but the ladders themselves can fall if not properly secured or braced.

Liabilities—Many communities require permits for projects. While a reputable contractor would handle getting the permits, a DIY homeowner must remember and understand the requirements. If you make it a DIY project but hire casual labor to help with parts of it, there may be tax liabilities. If a worker gets hurt, you may get sued. If a worker causes a fire or major damage, it may invalidate your homeowner's policy.

Whether doing it yourself or hiring a trusted contractor, contact Ascentra Credit Union for the best financing options available.

We can fund home improvement projects through a home equity loan or home equity line of credit (HELOC). Each option puts your home to work for you by tapping into the equity of your home as a form of credit. Considered a second mortgage, these loans generally have lower interest rates and may even be tax deductible. At Ascentra, you may be able to borrow up to 100% of your home's equity, giving you endless opportunities.

For more information about Ascentra's home equity loans or to schedule a meeting with one of our home equity specialists, visit ascentra.org/equity.