The Time is Now, Your Home's Equity is How!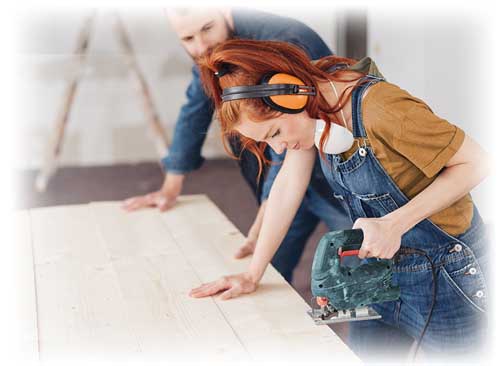 Did you know that you can use your home's equity to your advantage? Home equity is the value of your financial interest in your home. In other words, it's your home's actual market value or what your home appraises for, minus any liens attached to the property versus what you actually owe. To calculate your equity, follow this simple rule:
Value of Home – Loan Balance = Equity


e.g. $250,000 - $75,000 = $175,000

Now, what can you do with this equity? Equity can be used for many things but two of the main purposes we see here at Ascentra is to renovate your home and reinvest in your home's value or consolidate debt to reduce payments, pay off other loans and lower interest rates. Other uses might be to pay for college tuition, take a vacation, pay for medical expenses or even to eliminate private mortgage insurance (PMI), but before doing this, talk to one of our home equity specialists or financial coaches to determine the best course for your needs. Even though a home equity related loan typically cost less in interest, we may have other options available that are more tailored to your needs.
To use your home's equity, there are a couple financing options for you to choose from:
Home Equity Loan
– A home equity loan is money borrowed against the appraised value of your home. In this case, you would receive the lump sum of the loan and immediately begin making monthly payments on the total, like any other loan. This is considered a second mortgage.
Home Equity Line of Credit or HELOC
– Acts as a revolving line of credit based on your home's equity. HELOC funds can be used when you need them, paid back and used again. Often there is a set draw period (e.g. 5 years), where funds can be accessed as needed. After the draw period, you enter the repayment period, where you must repay the money you borrowed.
At Ascentra Credit Union, we are committed to helping you find the best option for your unique situation. That's why we have multiple experts in our branches who can help you understand how best to borrow while keeping interest rates and payments low. From future renovations to debt consolidation, find the funds for what you need with a home equity loan or line of credit by contacting us at (563) 355-0152 or through chat (lower right-hand corner of this page) to be connected to one of our home equity specialists.