Five Ways to Strengthen Your Financial Health through Goal Setting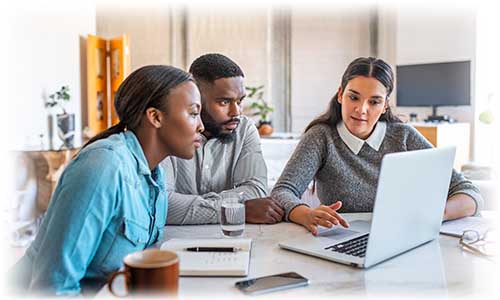 If you think of wealth or a financial plan as your level of physical fitness, investments are your stamina or endurance. They are very important, but without goal setting, it's like going for a run without a destination. Investing without an objective is exhausting. You will tire of investing if you lose sight of the long-term goals.
Below are five ways goal setting can strengthen your financial health.
Start with your target in mind
Knowing why you are investing is the first step to making your financial plan achievable. A target helps you determine what tools you need to reach your destination to retirement, a vacation or charitable gift to name a few.

Check-in on your status
Seeing results helps you remain committed and stay on course. Life can get busy, so consider connecting with a financial expert who will help you measure your progress. A trusted advisor helps you stay on track and can suggest modifications along the way.
Prepare to re-evaluate your goals
Major life milestones like having children, getting married, receiving inheritances or early retirement plans may cause you to reassess your goals. It's okay to re-evaluate your target to ensure it is still a reflection of why you are investing.
Stay motivated when facing challenges
Don't be discouraged if you experience challenges or setbacks along the way. Keep driving towards your long-term goal and course correct as necessary. Always remember you are in it for the long game.
Understand your risk tolerance
Generally, someone retiring in 20 years has a higher risk tolerance than someone retiring in the next two years. If you are unsure of how much investment risk to take on, contact a financial expert to help you decide what your risk threshold should be.
Planning for the future may seem daunting at first, but talking with a trusted advisor will help you focus on the financial goals that are most important to you. They will take the time to build out your journey and help you continue down a path to make your financial plans a reality.
First Community Trust partners with Ascentra Credit Union to offer trust, retirement, and investment services. To learn more, contact First Community Trust at (563) 345-6558.

The products offered by First Community Trust, N.A are not federally insured; are not obligations of Ascentra Credit Union; are not guaranteed by Ascentra Credit Union, involve investment risks, including the possible loss of principal; and if applicable, are being offered by an employee who services both functions of accepting members' deposits and the selling of non-deposit investment products.