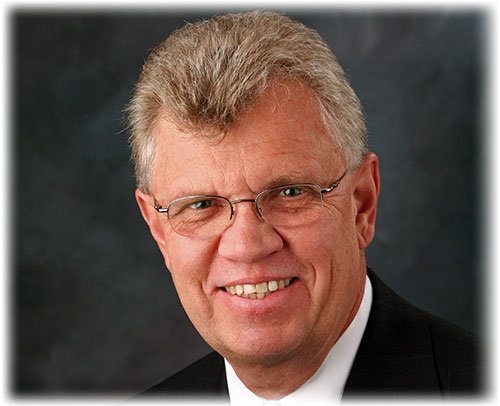 by Linda Andry, President and CEO, Ascentra Credit Union
In the 73 year history of Ascentra Credit Union, Paul Lensmeyer served 20 years as CEO from 1993 until his unexpected passing in May 2013. What Paul did during those short 20 years left a lasting impact on Ascentra Credit Union's staff, members, and the communities we serve. Paul built a foundation for the credit union that allows us to thrive as a vital financial institution today.
Let me take you back to 1993. Alcoa Employees Credit Union had four locations, 15,000 members, 51 employees and was categorized as a small credit union with assets totaling $48 million. Paul led our credit union through several significant events including a change to a community charter, several acquisitions of smaller credit unions, building four new branch facilities, a name change (to Ascentra), and expanding into the Clinton market after the merger with Members Choice Community Credit Union. By March of 2013, Ascentra Credit Union had ten locations, was serving 31,000 members, had 112 employees and had grown to $291 million in assets.
Today, Ascentra serves over 42,000 members in 21 counties of Eastern Iowa and Western Illinois, has 153 employees and has grown to $528 million in assets. Paul's leadership, forward thinking, and commitment to the credit union movement was integral for Ascentra to be the thriving financial institution it is in 2023.
I was blessed to be able to work alongside Paul for eight of those 20 years as the Chief Financial Officer for Ascentra. Paul was an incredible mentor, leader, and friend who left us with a lasting legacy to always listen, care, and do what is right. He created a culture within Ascentra encouraging all of us to serve and give back. Paul took the credit union philosophy of people helping people to a whole new level. This work continues today as our staff serve you, our members, with excellent care, listening to your story, and making sure that the products and services we have are right for your financial needs. Our staff also take time to volunteer and serve in our communities. Volunteering is a part of Ascentra's DNA.
After Paul's passing, the Ascentra Credit Union Foundation was established in 2014 to honor his memory, his legacy and to continue supporting the good work in our communities. To date, we have given over 120 local organizations $849,000 in financial contributions so they can succeed in carrying out their services for people in need. I believe that Paul would be humbled by those statistics.
On May 20, 2023, it will be 10 years since Paul Lensmeyer left us. Paul was a man who loved his Lord, loved his family, and loved his credit union. Thank you Paul, for being an example we can all follow and creating a culture within Ascentra that puts the needs of others before our own. Paul, you are forever in our hearts and are greatly missed.