What you need to know about the student loan forgiveness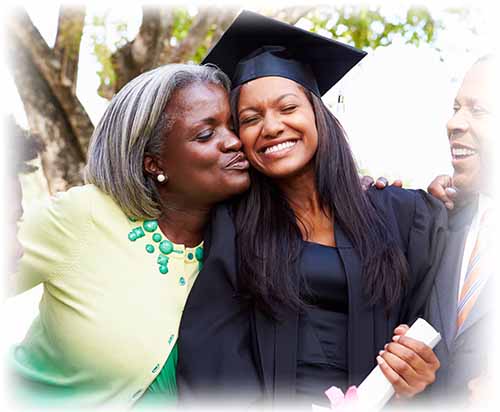 If you have federal student loans (through FAFSA) your ears likely perked up at the news of student loan forgiveness. However, there are some stipulations, applications, and deadlines to meet before you can kiss all or part of those loans goodbye.

Who is eligible?
Federal student loan forgiveness applies to the following borrowers:
Individuals who meet the income criteria for either 2020 or 2021 and have eligible federal student loans. You do not need to meet the income criteria for both years.
Individuals with an annual income of less than $125,000.
Married couples or head of households that earned less than $250,000.
If you did NOT receive a Pell Grant in school but meet the income threshold, you will be eligible for up to $10,000 in loan relief.
If you DID receive a Pell Grant while in school and meet the income requirements, you will be eligible for up to $20,000 in loan relief.
Individuals who had federal student loans prior to July 1, 2022. All federal student loans that were disbursed after June 30, 2022 are ineligible for relief.
If you fall into any of those categories, congrats on becoming one step closer to being federal student loan debt free! Extra congrats if you're one of the lucky borrowers that owes a balance less than the amount you're eligible for. That means you'll be completely federal student loan debt free! If you're in this situation you will only receive UP TO the $10,000 or $20,000 you are eligible for. So if you only owe $3,500, the relief payment in the amount owed will go directly to your federal student loans and no other money will be given.

If you're unsure of what loans you have and if you received a Pell Grant, log into the Federal Student Aid site for a complete breakdown of your loans. This will include your balances, loans, grants, and more.

There are also some stipulations for current undergraduate students. If you fall into any of the below categories you will still be eligible for the same amount of relief, but your eligibility will be based on both of your parents' income and not your own. This will also likely classify you as a dependent student.
If you were enrolled as an undergraduate student between July 1, 2021 and June 30, 2022.
If you were born after January 1, 1998.
If you aren't married.
What loans are eligible?
Since the relief was announced there have been some changes to what loans are eligible. If the loan was disbursed on or before June 30, 2022, the following are eligible. Please note that private loans (non-federal loans) are not eligible for debt relief.
William D. Ford Federal Direct Loan (Direct Loan) Program loans
Federal Family Education Loan (FFEL) Program loans held by ED (Department of Education) or in default at a guaranty agency
Federal Perkins Loan Program loans held by ED
Defaulted loans (includes ED-held or commercially serviced Subsidized Stafford, Unsubsidized Stafford, parent PLUS, graduate PLUS; and Perkins loans held by ED)
Consolidation loans: so long as all of the underlying loans that were consolidated were ED-held loans and were disbursed on or before June 30, 2022.
What do I need to do next?
Great question! The next thing you need to do is fill out the application that will be available in late October 2022. This will help the U.S. Department of Education determine if you are eligible and whether you are a dependent student and need to take further action. For non-dependent students, once you complete the application, you can expect to see an adjusted federal student loan balance within 4-6 weeks.

For recently enrolled undergraduate students (dependent students), you still need to fill out the application but once it has been reviewed you will receive an email with instructions for you and your parent(s). Until you receive that email, the only thing you need to do is fill out the initial application.

For parents of children with eligible student loans, you can fill out the application too! This includes the Parent PLUS Loans and will be processed separately from the one your child submits.

When's the deadline?
If you want to ensure that the relief takes effect before payments restart in Jan. 2023, the application must be submitted before Nov. 15th, 2022. With roughly eight million borrowers who will receive relief automatically* and millions more who will be filling out the form, they need plenty of time to process the applications and make the appropriate balance changes. However, even if you fill out the form after Nov. 15th, 2022, they will continue to be processed. You just won't be guaranteed that your new balance is reflected before you start making payments again.

The final date you can apply for relief is Dec. 31, 2023. If you can't fill out the online application, there will be a paper version available soon and you will still have until the end of 2023 to apply.

While that may seem far away now, the months seem to fly by! Make sure you take advantage of this opportunity soon to ensure you don't miss out on potentially thousands of dollars of relief.

While this is a lot of information, we hope you are walking away with the basic knowledge you need to know. Next, you should figure out if you're eligible for up to $10,000 or $20,000 so you know what to expect, and then fill out the application prior to Nov. 15, 2022, or Dec. 31, 2023 at the very latest. If you need more information, you can find an article written by Federal Student Aid here.

If you find yourself strategizing a new budget now that your student loans are less than what was originally expected, please don't hesitate to reach out to one of our certified Financial Coaches. They are there as a resource free of charge to our membership and would love to help you!

*Please note that you will only receive automatic relief if the U.S. Department of Education has your updated annual income. How to find out if they have it has not yet been released. To cover all your bases, we recommend filling out the form as soon as it is available.