Raising Money for Youth Programs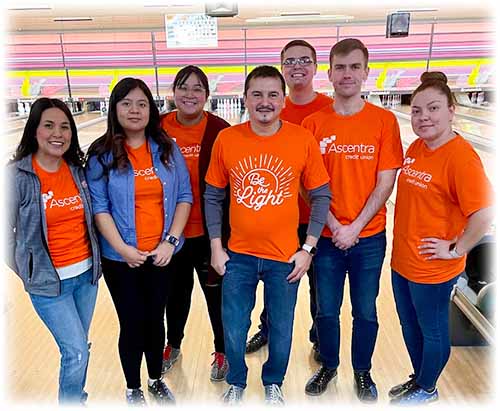 February was a busy month for youth organizations in our communities. Ascentra participated in two important events to help raise money for youth outreach and education programs. Jumpin' George Joined his local mascot buddies for a round of golf at the Big Brothers Big Sisters Putt-A-Round on Feb. 1.
In addition, our awesome branch staff in Clinton and Muscatine branches joined our long-time financial education partner Junior Achievement to raise money through their Bowl-A-Thon. A good time was had by all, but they should probably stick to their day jobs…. Just sayin'!