Before Applying for a Student Loan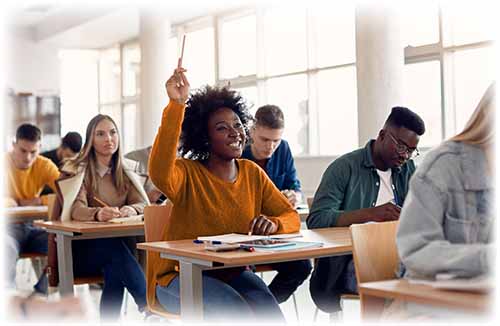 Your student's senior year of high school is approaching and the thought of selecting, applying for and paying for higher education is overwhelming, we get it! We encourage you to plan and learn about the process early so that both you and your student will have a more confident college experience. Below are some pieces to the financial puzzle to help you get started.
Due to federal guidelines, students can only take a limited amount in federal student loans each year. If additional student loans are required, you will need to consider private student loans or parent loans.
Undergraduates will need a creditworthy cosigner for private student loans unless they meet criteria on their own. Parents who consider a federal Parent PLUS Loan, need to know that they will be responsible for paying it back.
Student loans must be repaid. When thinking about a future repayment remember:
Student loans accrue interest daily so the repayment will be more than the original loan amount. In addition, unpaid interest may be added to the principal balance and begin accruing interest as well.
Since payments may come from a limited income after graduation, carefully consider how much your student's major will make in an entry-level position. This should include payments for student loans, federal loans, and anticipated expenses to determine if the amount fits your student's future budget.
Most lenders allow early or extra payments while in school without penalty. Paying interest as it accrues can reduce payments after graduation.

Private student loans vary. Every lender has its own underwriting criteria, qualification requirements, loan terms and repayment schedules. Before you sign for a loan, research your options, and consider:
Variable versus fixed interest rates - A variable rate may go up or down according to market conditions, while a fixed- rate remains the same throughout the loan term.
Actual interest rate - Lenders offer different rates based on credit.
Repayment assistance and benefits - Some lenders help when borrowers are unable to make monthly payments and offer special benefits.
Managing repayment. Will additional future loans be needed? Should they be from a single or limited number of lenders? Will consolidating multiple loans later be important, and does the lender offer that option?
Making the right financial decisions when applying for college can make a big impact on your student and your finances in the future. Find out how Ascentra can help you with your student's college plans, scholarships and more at ascentra.org.

Article provided by iowastudentloan.org.