Protect Yourself at the Gas Pump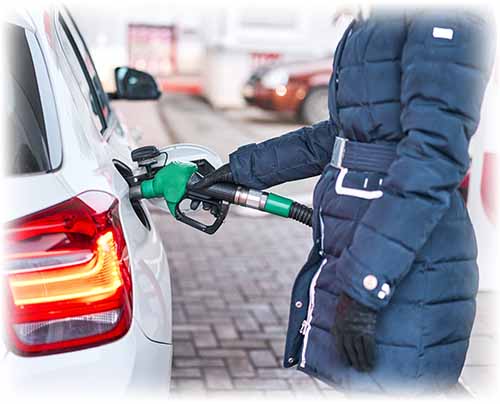 As financial institutions and law enforcement crack down on fraudsters across the country, they are forced to find new ways to scam others out of their hard-earned money. One of those ways is by using credit card skimmers. These external devices attach over a real credit card slot at gas station pumps to steal your information. When a person swipes their card, the skimmer saves and stores card information immediately.

Unfortunately, the use of skimmers in the Quad Cities, Clinton and Muscatine areas are on the rise. Here are some ways to protect yourself and identify possible skimmer use when at the pump.
Check the Gas Pump Panel

- Make sure the panel is closed and doesn't show signs of tampering. Many stations put security seals over the panel. If the seal is broken or reads "VOID" move to the next pump.

Inspect the Card Reader

– The card reader at your pump should look identical to the other pumps at the station. Try wiggling the reader before using. Most skimmers are designed to fit over top the actual card reader temporarily and may fit loosely.

Run Your Debit as Credit

– If you use a debit card at the pump, run it as credit instead of entering a PIN. This protects your PIN and the money isn't immediately deducted from your account. If you elect to enter your PIN try to use your other hand to block people or nearby cameras from seeing your PIN.

Use the Pump Closest to the Cashier

– Fraudsters are less likely to apply card skimmers on the pump closest to the attendant.
In any of these cases, if something doesn't seem right, tell the station's attendant and pay inside.
Monitor your account closely. For Ascentra Visa ® Debit or Credit Card holders, all your card information can be accessed through Ascentra's Digital Banking and with the CardValet app, you can control the functions and security of your card on your smart phone, as well as receive notifications when used.

If your debit or credit card has been compromised, contact your credit card issuer or credit union immediately. Federal law limits your liability if a credit, ATM or debit card is lost or stolen, but your liability may depend on how quickly you report the loss or theft.

For more information about Ascentra's Visa® Debit and Credit Cards visit ascentra.org/visa.