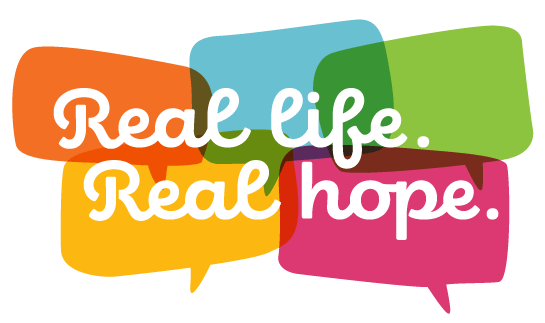 When it comes to lending, here at Ascentra we know people are more than a credit score. There is always a story behind everyone's financial lives that ultimately makes up their credit score. We pride ourselves in looking beyond this number to find solutions for individuals who may have encountered barriers to accessing credit with other lenders, or even access to a checking account. Most mainstream lenders shy away from reaching out to traditionally underserved segments of our communities, but credit unions are different. While we share the founding principles of providing affordable, reliable lending services while helping people, you will still find differences in operations, policies, and outreach efforts from one credit union to another.
There are over 5,200 credit unions in our industry and only about 400 of those are categorized as Community Development Credit Unions (CDCU). The CDCU is a designation for credit unions that are part of the Inclusiv trade association, which is made up of credit unions that have a mission of serving low- and moderate- income individuals and communities. Since 2014, Ascentra has been part of this group of peer credit unions that are opening doors to many who have been pushed out of the financial mainstream.
In fact, CDCU's have been in existence since 1974, two decades before the U.S. Department of the Treasury officially created the Community Development Financial Institution Fund (CDFI Fund) and CDFI designation for banks, credit unions, and loan funds that meet their criteria. The CDFI designation allows CDFIs to tap into program funds that can help them leverage grants to help economically distressed communities and populations and Ascentra, a CDFI, did just that.
When the pandemic first hit, we knew many of our members would be facing financial hardships and promptly moved to assist by providing loan extensions, free skip-a-payments, emergency loans, mortgage forbearances and PPP Loans for small businesses. As the economic recovery is moving in increments, we knew we needed to be even more nimble to assist members with immediate and long-term financial needs. For this reason, we tapped into the Rapid Response Program from the CDFI Fund to assist members in our target market that have been affected by economic challenges created by the pandemic. In mid-2021, we got the exciting news that we would be recipients of an award of $1,826,265! This is a huge benefit for our members, and a differentiator for our credit union. These funds have already started to be leveraged to provide more help and expand our scope offerings.
This means that when other financial institutions say no to people seeking a loan, we can say yes more often. We'll be able to make homeownership possible for more people in our communities. We'll be able to help people establish or improve their credit score, to purchase a reliable car for work, to get their first credit card, or even their first checking account. Most importantly, we'll be able to provide hope and financial assistance for more people.
If you know anyone who has had a hard time improving their finances, please let them know that Ascentra is here to help. We have a long history of doing what is right for our members and our community, and thanks to the CDFI grant we received, we will exponentially multiply the good we are doing.