Long-time Board Member Larry Ketelsen Retires from Ascentra Board of Directors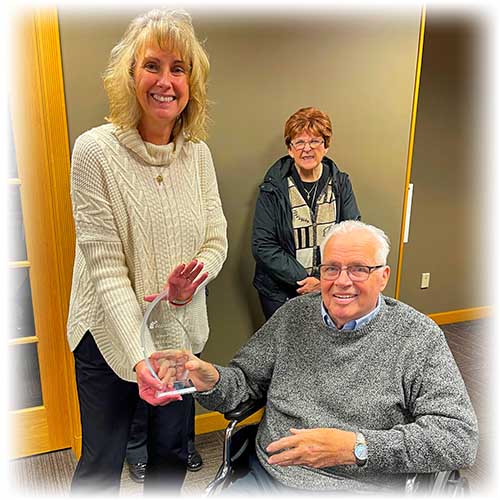 Bettendorf, IA
– After 52 years, long-time board member Larry Ketelsen retired from Ascentra's board of directors in November.
As a board member, Larry played an important role in the growth and development of the credit union. Starting as a board member of Clinco Credit Union in Clinton, he guided them through a name change to Members Choice Community Credit Union and the subsequent merger with Ascentra.
"Through Larry's tenure he has witnessed growth, change, mergers and technology advancements; all which improved the way we serve our members each and every day," said Linda Andry, President and CEO, Ascentra Credit Union. "We want to thank him for his service, dedication and passion throughout his years of dedicated service."
In 2015, Larry was recognized by the Iowa Credit Union League as the recipient of the Heritage Award, which is given to leaders in the credit union movement who have been involved in strengthening the credit union community by differentiating credit unions from other financial institutions.
A private retirement reception was held at Ascentra's South 14th Street branch in Clinton, Iowa on Nov. 20, 2021. Larry was in attendance alongside his wife Margo and several family members.

Photo Caption:
Linda Andry presents Larry Ketelsen with a plaque for 52 years of service to the Ascentra Board. Also pictured is board member Joyce Carr.