Continuing the Local Fight Against Hunger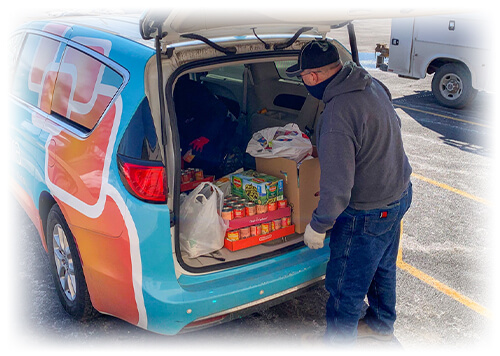 To continue the fight against food insecurity in our communities, Ascentra staff and members donated to the River Bend Foodbank, through the Community Hunger Drive in Feb. As a result, 475 pounds of food and over $460 was raised and donated, which is equivalent to over 2,700 meals. This is in addition to the $23,350 raised (116,750 meals) during the 2020 holiday season.
The Community Hunger Drive engages Quad City area businesses, organizations and individuals. In 2019, it collectively gathered funds and food donations to provide 530,000 meals to hungry children, families and seniors in 23 counties.