5 Tips for Getting the Best Deal on a New Car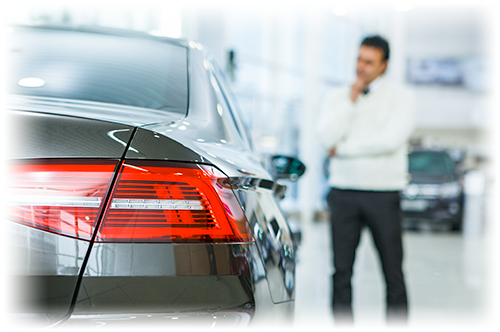 So, you've found the perfect car. You've shopped around, and this car has your name on it. Well, not quite yet. Not if you want the best deal anyway.
Here are five simple things that can help you afford the car of your dreams.
1. Go to your credit union and get preapproved for an auto loan
Because credit unions are not-for-profit, and owned by their members, you can get better borrowing rates. Plus, knowing exactly how much you can spend, your interest rate, and what your monthly payment will be really gives you confidence when sitting across the desk from the salesperson. Don't forget that you can always estimate your payment, compare monthly payments by loan term, compare two vehicle loans, and more with our
vehicle loan calculators
.
2. Price check

Check out
Edmunds
or
Kelley Blue Book
. These sites have information that can help you figure out the dealer's wholesale cost—that's the price the dealership would pay the car manufacturer. Also, shop around to find out how other dealers are pricing your make and model.
3. Shop on a week day, at the end of the month, and, even better, at the end of the year
Yes, if you can slip out of work on a weekday when there aren't a lot of potential buyers in the place; the dealership will be eager to make a deal. At the end of the month, dealerships will be trying to hit their monthly sales goals, and you can take advantage of that situation. And, if you can hold off until the end of the year, when most dealerships are trying to unload inventory, that's a great time to buy!
4. Stick to the price of the car
Don't get pulled in another direction with options for add-ons, trade-in value, or a lower monthly payment. You can negotiate those things after you've confirmed the price of the car—that's the number you should be negotiating. Everything else is a distraction.

5. If the price is still too high, don't be afraid to walk away
Even if you believe this car is perfect, be prepared to let it go and don't look back. If you've followed these tips, you'll know if it just wasn't meant to be anyway. And when it is meant to be, your credit union will still be there to give you a loan you know you'll be able to afford.
Now that you know how to shop for your next dream car, start the process by looking at our
rates
or talking with a
loan officer
!