Forbes Ranks Ascentra #1 in Iowa on America's Best Credit Unions List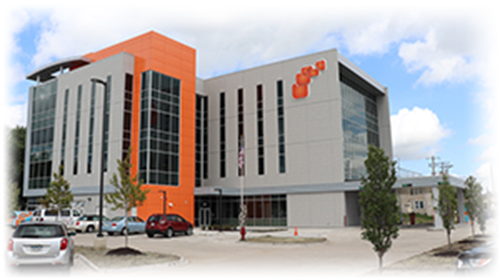 BETTENDORF, IOWA –Ascentra Credit Union has been named by Forbes Magazine as Iowa's 2020 Best-In-State Credit Union.
Forbes, in partnership with market research firm Statista, identified America's Best-In-State Credit Unions for 2020 based on an independent survey of more than 25,000 consumers who were asked to rate credit unions that they have or previously have had checking accounts with. Participants made recommendations regarding overall satisfaction and assessed credit unions in the following areas: trust, terms and conditions, branch and digital services, and financial advice. Ascentra is one of only three credit unions in Iowa to be recognized by Forbes.
"We are humbled by this recognition, especially from a prestigious, national publication like Forbes, who is known as a leading source for reliable business news and financial information," said Jennifer Naeve, Senior Vice President, Chief Marketing Officer, Ascentra Credit Union. "It is, without a doubt, a direct reflection of our dedicated employees who truly make up our organization and have created a culture that makes us unique. A culture that puts each other, our members, and our community at the heart of all we do."
This recognition follows a year of significant achievements for the credit union. In August of 2019, Ascentra opened its doors to a newly constructed home office and branch in downtown Bettendorf, Iowa, released a music video that was a major success, launched a new website in March, and won four Diamond Awards for creative excellence and outstanding results in credit union marketing through the Credit Union National Association – the industry trade association.
"This recognition puts the exclamation point on a really fun and exciting year for our credit union," said Naeve. "I am so proud of all our leadership, management and staff has been able to accomplish!"
Next for the credit union will be the launching of a new, robust digital banking service and app in September, which will continue to enhance their member experience with credit score monitoring, financial management tools, a chat function and more.
In the Forbes report, up to 10 credit unions in each state were awarded a Best-In-State designation based on the number of responses to the survey received. Overall, 182 credit unions across the country qualified. The full article and list of winners in each state can be found on Forbes.com.