How to Recognize Cybercrime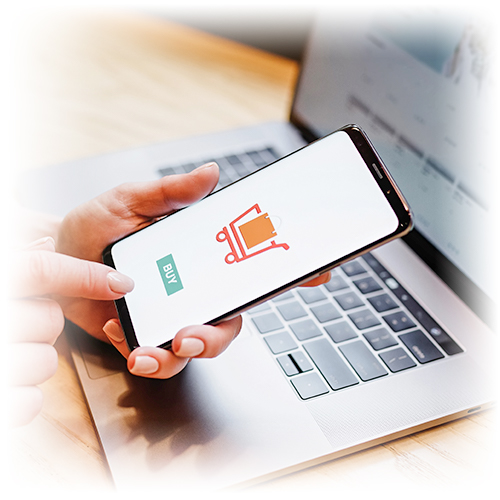 Now more than ever, people are sharing sensitive personal information about themselves online. Technology allows us to connect to each other around the world no matter our location, bank and shop online, and even control our televisions, homes, and cars from our smartphones. With this added convenience comes an increased risk of identity theft and Internet scams. Every time we connect to the Internet – at home, at school, at work, or on our mobile devices – we make decisions that affect our cybersecurity.
Common Internet Scams
Just as technology continues to move forward, making our lives easier and more connected, cybercriminals will use more sophisticated techniques to exploit technology to steal your identity, your personal information, and your money. To help protect yourself against online threats, here is a list of common Internet frauds from the Federal Trade Commission.
Identity theft is the illegal use of someone else's personal information in order to obtain money or credit. How will you know if you've been a victim of identity theft?
You might get bills for products or services you did not purchase. Your bank account might have withdrawals you didn't expect. You may see unauthorized charges on your credit cards. You may even see new accounts opened in your name that you did not authorize. You may fail to receive regular bills or mail. You may be unexpectedly denied for a credit application (when you believe you should qualify).
Phishing attacks use email or malicious websites to collect personal and financial information or infect your machine with malware and viruses. Cybercriminals use
legitimate-looking emails that encourage people to click on a link or open an attachment. The email they send can look like it is from an authentic financial institution, e-commerce site, government agency, or any other service or business.
Imposter scams happen when you receive an email or call seemingly from a government official, family member, or friend requesting that you wire them money to pay taxes or fees, or to help someone you care about.
"You've Won" scams occur when you get an email telling you that you have won a prize, lottery, or sweepstakes. Though the person seems excited for you to collect your winnings, they then tell you there is a fee or tax to pay for the prize and request your credit card or bank account information.
Healthcare scams happen when you receive a call, email, or letter that promises big savings on health insurance but claims that you need to provide your Medicare or health insurance information, Social Security number, or financial information to take advantage of the deal.
Protect yourself from cybercrime by checking out these simple tips.


Editor's Note: This article is from the U.S. Department of Homeland Security.