Auto Dealer Extras Cost Less at the Credit Union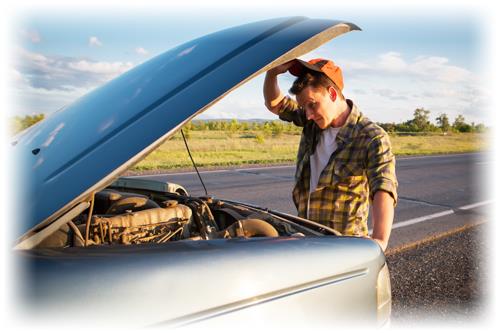 Pay attention to what auto dealerships are charging for GAP (guaranteed asset protection) insurance and mechanical repair coverage.
GAP insurance covers the difference between what a consumer owes a lender and what an auto insurer will pay if a car is totaled or stolen shortly after it's purchased. Mechanical repair coverage extends the dealer warranty, sustaining the resale value.
Ascentra Credit Union offers these products, often at a substantially lower cost than what is offered at the dealership. Check out some of the features from these services, which can help protect you from unexpected expenses.
Realizing the Importance of GAP
To appreciate the importance of GAP, it is important to see the impact of financing a vehicle without GAP protection.

Assume for example, one year after purchase a vehicle is totaled. The borrower's primary insurance company pays a claim based on the Actual Cash Value (ACV) of the vehicle, not the outstanding loan balance. Let's take a look at what the claim settlement may look like:

Insurance Settlement:
$11,000 Vehicle Actual Cash Value
-$1,000 Insurance Deductible
$10,000 Insurance Settlement

Loan Settlement:
$15,000 Outstanding Balance
-$10,000 Insurance Settlement
$5,000 Deficiency Balance

Without GAP protection, the borrower is still on the hook for the $5,000 deficiency balance since the insurance only paid out the Actual Cash Value of the vehicle and not the outstanding loan balance. Your automobile may be eligible for a special GAP protection plan that offers $1,000 towards the purchase of another vehicle as long as it is financed at Ascentra.
How Mechanical Breakdown Insurance (MBI) works
An extended warranty provides protection from unexpected repair costs stemming from mechanical or electrical failure, which can amount to thousands of dollars over the life of your warranty.
Enjoy worry-free driving with nationwide coverage, 24-hour emergency roadside assistance (such as towing, battery jump starting, lock out service, flat tire assistance), and rental car assistance by financing your auto at Ascentra and choosing the MBI protection that is right for you.
This coverage is also transferable—a nice incentive should you sell your car before the warranty expires. If there is a total loss as a result of a collision, no matter whose fault it is, or how many times the policy has been used, this MBI is refundable. Unlike many other warranties, this policy has a zero deductible feature, making it well worth using.
To learn more about auto financing and extended warranty options stop by any Ascentra branch, apply for an auto loan online, or call 563-355-0152 today.