Credit Card Fraud: BIN Attacks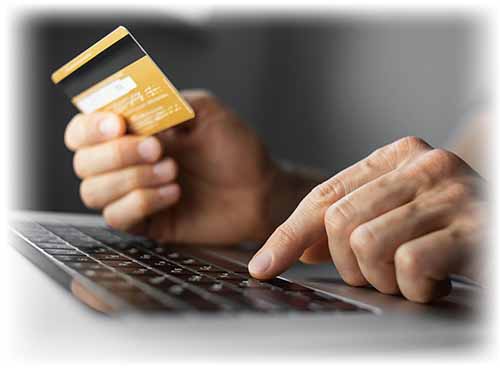 Recently, credit unions across the country have experienced an increase in BIN attack fraud.
BIN stands for Bank Identification Number, which is the first four to six digits of a credit or debit card number. The BIN indicates the card network and the bank that issued the card. The rest of the numbers are unique to the member's account.

In a BIN attack, the fraudster takes a BIN and uses software to randomly generate the unique numbers needed to complete a card number. The scammer takes this list of potential account numbers and combines it with another common type of fraud called card testing.

The act of card testing is when a fraudster uses a stolen credit card number on a small purchase to verify that it works. This is often done by using bots, or computer software to test multiple card numbers at a time. When an active number is discovered, the fraudster will then quickly use it to make more lucrative purchases until the activity is noticed by the cardholder and reported.

Although hard to detect, there are a few signs that your card may be part of a BIN attack.
Many purchases in a short period of time – Programmed software tends to make as many purchases as possible once a valid credit card number has been discovered.
Small transactions – Watch for small transactions that seem out of place on your card. These might be multiple charges for a few cents to a dollar that could easily be mistaken for preauthorization fees.
Charges from foreign locations – Fraudsters are smart, and they know how to program their fraud to keep their identity anonymous from law enforcement. Pay close attention to charges from obscure locations that are places where you would unlikely make purchases from.
Please know that Ascentra Credit Union has protections in place to mitigate fraud and if a BIN attack were to occur, our internal fraud team will work to quickly resolve to minimize the impact to our members.

Another way to protect your Ascentra Visa® Credit and Debit cards is by taking advantage of the CardValet App, a service provided to Ascentra Members free of charge. CardValet helps you control your cards through your mobile device, making it easy to set alerts and manage your finances with security, control, and flexibility. With CardValet you can turn your cards on or off in an instant; control transactions by location, category, or dollar amounts; and easily set, customize, and modify purchase alerts.

If you detect fraud on your account, we encourage you to contact us immediately at 563-355-0152 or through our chat feature at ascentra.org.

It is important to know that Ascentra will NEVER ask for your debit or credit card PIN, a Secure Access Code (SAC) that was sent to you, or your user ID and password to Digital Banking.

For more information about Ascentra Visa® Credit and Debit cards or CardValet, visit ascentra.org.