Financial Literacy: Why It's Important and How We Can Help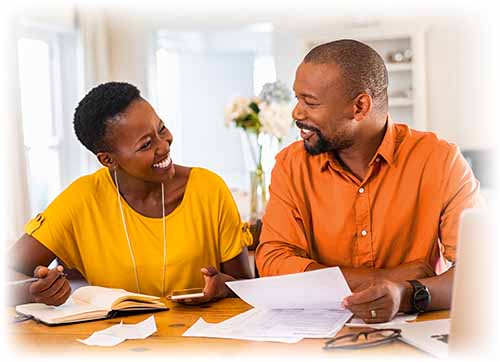 Managing your money and understanding your finances are important life skills that can help you achieve your goals, open the door to new opportunities, and live comfortably. What you do with your finances today can affect your long-term financial stability and well-being. The sooner you embrace financial literacy, the sooner you can benefit from a better knowledge of finance and all that it entails.
According to the National Financial Educators Council, people who are financially literate possess skills and knowledge on financial matters to confidently take effective action that best fulfills their personal, family, and community goals. In simpler terms, financial literacy is the ability to understand concepts such as budgeting, saving, investing, and managing debt and credit.
The better you understand all the components of personal finance, the better you'll be at applying those concepts to your own situation. Using budgeting or savings methods, you can work to build an emergency fund or pay off debt. If you understand credit scores and reports, you may be more apt to purchase a car or home. The goal of financial literacy is to help you improve your understanding of personal finance and make better decisions.
Over time, these concepts can be learned and used to create a strong foundation for a successful financial future. Once you have determined your personal priorities for your finances, you can look to strengthen your financial literacy in those areas. This will help you better navigate your life now, as well as help you plan for the future.
If you're ready to start learning, Ascentra can help! We have many
financial tools
and resources available directly on our website.
You can utilize financial calculators and worksheets to help with a variety of topics, such as purchasing a car, estimating a mortgage, planning savings or retirement, and managing debt. Ascentra also has certified financial coaches ready to help with your financial pains, no matter how big or small they may be.
Financial coaches
can assist with creating spending plans, bill management, saving for the future, and more.
You can also manage your finances by enrolling in Ascentra's Digital Banking and accessing Financial Tools and SavvyMoney. Financial Tools will show you the big picture of your finances, even accounts outside of Ascentra Credit Union. You can make sense of your transaction history and see the categories where you spend the most money, while also creating a budget to keep you on track.
SavvyMoney
is a real-time credit monitoring service available in Ascentra's Digital Banking. SavvyMoney can help you monitor your credit score and credit report, so you're always aware of where you stand. You'll be notified as your score changes or new accounts are added to your report.
Starting down the path to a healthy financial lifestyle or regrouping after a misstep can be intimidating. Ascentra is here to help you achieve financial success and cheer you on every step of the way. For more information on how Ascentra can help improve your financial literacy and lifestyle, visit
ascentra.org/hope
. You'll find resources for financial guidance and real stories from real members.
Ascentra promises to look at your whole financial picture when processing your application. Our team is happy to sit down with you, assess your needs, and meet you where you are. Your approval does not rely on your credit score alone. We value your relationship as a member and see you for more than just those three digits. We know real life happens, and we're here to give you hope.