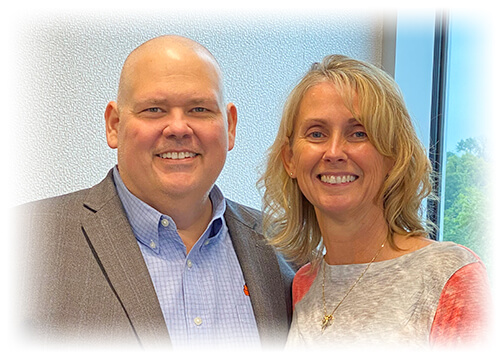 Linda Andry, Interim President & CEO, Ascentra Credit Union
As our credit union continues to mourn the loss of its beloved CEO Dale Owen, we find comfort knowing that our mission of people helping people will carry on in all aspects of serving our members and communities. Serving as Interim CEO since June of 2020, I have had the opportunity to watch our staff, management, and board of directors rise up and continue to carry on that model of serving others. As our communities and residents struggled financially during the pandemic, Ascentra was there to help. Even with stimulus monies helping offset the loss of income for families, the reality was that sometimes there wasn't enough money to pay all of the household bills. Ascentra offered skip-a-payments, loan extensions, and low rate emergency loans to help members bridge the gap in their monthly budget.
However, it doesn't take a pandemic for us to offer these tools to our valued membership, we do this each and every day. The products and services made available to our members offer a wide variety of options at competitive rates. Our goal is to be your primary financial institution, your "go-to" credit union for all of your financial needs. We want to be your financial partner for all of the seasons in life. This is why we not only offer traditional financial products such as checking, savings, loans, and mortgages, but also offer investment services through our partnership with CUNA Mutual, insurance products through our partnership with TruStage, and trust services through our partnership with First Community Trust. Look for upcoming virtual educational seminar events in this issue.
Our communities are so very important to us. Ascentra is a great community partner, volunteering our time and providing resources to organizations in need. With local food insecurity at an all-time high, we knew that the River Bend Foodbank was in need of some additional funding. Through an auto loan promotion which concluded at the end of 2020, and with the help of you, our members, we were able to raise $23,350 for the food bank providing 116,750 meals for local families in the Quad Cities, Clinton and Muscatine communities. For every new auto loan our members initiated, we committed $50 to the River Bend Foodbank and gave $50 to our member. It was a win for our member and a win for the food bank! Thank you for helping those in need by bringing your auto loan to Ascentra!
When you partner with a financial cooperative like a credit union, you, as member-owners, are giving yourself the best opportunity for quality services at competitive rates. By being a member, you are also helping other members achieve their financial needs as well. Ascentra's members are the people helping people! Thank you for your membership and being part of an organization that wants to improve the financial lives of residents and improve the quality of life in the communities we serve.
Reflecting back on my daily conversations with Dale during his illness, he told me every day how proud he was of Ascentra Credit Union, and our staff and board, as we continue to hold true to our mission of people helping people. On the day before he passed, his last words to me were "Be the Light". Dale left us all with those words, to continue moving forward, to continue being the best credit union for our member-owners, to continue to serve in our communities, and to continue helping each other.
As People Helping People, we will do just that, we are #AscentraStrong