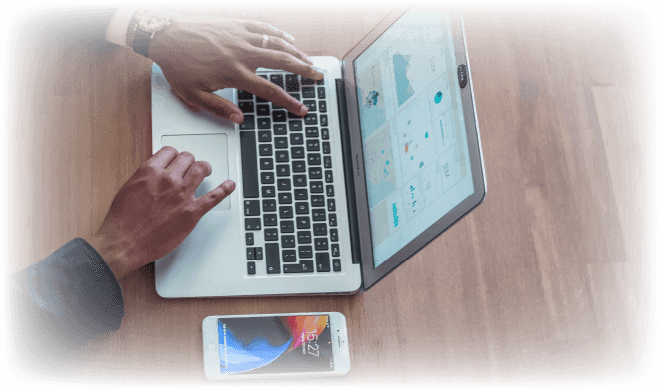 Recursos Útiles
Su bienestar financiero es nuestra principal prioridad. Por ese motivo, ofrecemos herramientas que le capacitarán para tomar control de sus finanzas. Si necesita más ayuda, también tenemos instructores financieros certificados que pueden asistirle a cada paso del camino.
Calculadoras
¿Le resulta difícil calcular números? Se lo hacemos fácil con nuestras calculadoras en Internet.

Vehículos
Hipotecas

Ahorro

Jubilación

Deuda
Instructores Financieros
En Ascentra, nuestros instructores financieros están aquí para ayudarle. Todos nuestros instructores han obtenido la certificación CCUFC (Consejero Financiero Certificado de Cooperativa de Crédito) y cursaron el Programa FiCEP (de Certificación en Asesoramiento Financiero). Sin importar la magnitud de sus dificultades financieras, podemos ayudarlo en áreas como:

Crear un plan de gastos
Gestión de Facturas
Ahorrar para el Futuro
Y más
Aproveche este beneficio que le corresponde por ser socio y mejore su bienestar financiero. Esta es otra manera nuestra de escuchar, cuidar y hacer lo correcto.
Hoja de Cálculos
Ya se trate de presupuestar estudios universitarios o balancear su chequera, tenemos una hoja de cálculos que le ayudará.
College Costs Planning

Planning for college is more than just buying ramen noodles and dorm room furniture. You need to be thinking about the cost of books, room and board, tuition, etc. Luckily, we put together a worksheet that helps you map out all your expenses, so you aren't surprised at the end of the year.

College Costs Planning Worksheet

Car Buying Budget

Buying a car is exciting! This makes it easy to go over budget and end up with a car payment you can barely afford. Don't let the nice new interior and fancy gadgets get the best of you and know what you can afford before making a deal.

Car Buying Budget

Budgeting Made Easy

With the chaos of everyday life, it's easy to lose track of payments or not be prepared when an unexpected bill pops up. However, a great way to hold yourself accountable is by making yourself a budget and sticking to it. This will help you ensure that you're on time with your payments and are ready for any extra bills that come your way.

Budgeting Made Easy
Bienestar Financiero GreenPath
No importa quién somos o qué fabricamos, es muy fácil caer en un barril sin fondo y muy abrumador intentar salir.

Como socio de Ascentra, usted puede ser asistido en:
Idear el Presupuesto Personal y Familiar
Entender su informe de crédito y cómo mejorar su puntaje
Manejo del Dinero Personal
Repago de deuda
Evitar la bancarrota, ejecución de hipoteca y recuperación
Asesoramiento en préstamos Estudiantiles (pre y post universitarios)
Comience con GreenPath
Hay asesores hispanoparlantes disponibles. Asesoramiento en más de 150 idiomas.
Los Asesores de GreenPath están disponibles:
Lunes – jueves de 7 a.m. a 9 p.m.
Viernes, de 7 a.m. a 6 p.m.
Sábados, de 7 a.m. a 4 p.m.
Para usar este servicio, llame al 1-877-337-3399 o visítelos en la web en
www.greenpath.com/ascentra
.