Ascentra Credit Union Awards Ten $1,000 Scholarships to Student Members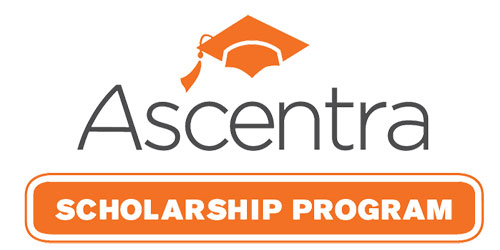 BETTENDORF, IOWA – The Ascentra Scholarship Program has awarded its 2021 scholarships to ten area students and members of the credit union. These ten future leaders were selected to receive $1,000 each to help get one step closer to achieving their academic goals.
Five $1,000 scholarships are awarded to traditional high school students planning to enter college, and the other five $1,000 scholarships are awarded to non-traditional students age 19 or over planning to attend college, trade school, or earn an advanced degree. The Ascentra Scholarship Program is unique in that students can apply every year they are enrolled as a student.
This year's high school scholarship winners include:
• Gage Mowry, Moline, Illinois
• Madeline Sottos, Davenport, Iowa
• Liliana Buxbaum-Lara, Davenport, Iowa
• Jackson Huffstutler, Davenport, Iowa
• Marcus Albertsen, Alameda, California
The non-traditional or continuing education winners include:
• Tia Desvignes, Clinton, Iowa
• Rachel Holm, Plainfield, Illinois
• Kwessi Johnson, Muscatine, Iowa
• Clarah Buhman, Bettendorf, Iowa
• Adriana Gonzales, Clinton, Iowa
All entries are judged on their essay, resume, awards, extracurricular activities, volunteer service and work experience. The competition is announced every October with an end of February deadline of the following year.
"Ascentra is proud to present these outstanding student members with a scholarship," said Linda Andry, President and CEO, Ascentra Credit Union. "As part of an industry focused on people helping people, I can't think of a better way to support and encourage our members to offset the costs of their education and be financially responsible during their journey."
Learn more about this year's scholarship winners, the official Ascentra Scholarship Program rules and other scholarship opportunities at
ascentra.org/scholarships
.