Hours and Locations
---
Clinton Branch Office - 14th Street
Feb 27, 2020, 09:25 AM
1116 South 14th Street
Clinton, Iowa 52732
563-243-6320 or 800-426-5241
https://www.google.com/maps/place/1116+S+14th+St,+Clinton,+IA+52732/@41.8329356,-90.2214576,17z/data=!3m1!4b1!4m5!3m4!1s0x87e264047b39388d:0x8dee7721f1410bf5!8m2!3d41.8329316!4d-90.2192636?hl=en
Title :
Clinton Branch Office - 14th Street
Location name :
Clinton Branch Office
ATM Accepts Deposits :
No
Lobby Hours:
Monday-Friday: 9am - 5pm
Saturday: 9am - noon
Drive-Up Hours:
Monday-Thursday: 8am-5:30pm
Friday: 7:30am-5:30pm
Saturday: 8:30am - noon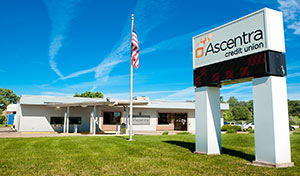 Co-op Shared Branching
Out of town? We can be there!
With access to over 5,600 locations, Ascentra Credit Union has joined forces with other credit unions in states from New York to Washington, Florida to California, who are offering members more convenience by sharing locations. Providing members unparalleled convenience is now made possible with shared branching.

Credit unions participating in shared branching proudly display the logo on outdoor signage for members to easily identify.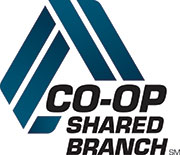 When you walk into participating credit union locations (a shared branch), be prepared to provide the member service representative with


Your credit union's name
Account number
Valid Government Issued ID
Social security number
Within seconds, the shared branch's member service representative will link automatically to your account here at Ascentra and you can conduct deposits, withdrawals, transfers, or loan payments. It's simple and easy!
Find a branch or ATM near you
Click the arrow for filtering options such as branch, ATM, or Co-Op Shared Branch.