Make Your Voice Heard – Help Stop Increased Taxes on Iowa Credit Union Members!
As you may know, the Iowa Senate recently passed a tax reform bill that includes a tax increase on credit unions and members like you. This decision came after intense pressure from the bank lobby, and does the opposite of the stated goal to keep more hard-earned money in the pockets of Iowa families. The same banks that created the financial crisis have now successfully lobbied the Iowa Senate to increase taxes on Iowa credit union members to subsidize their own tax break.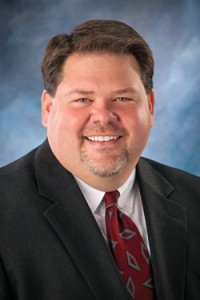 To understand why this is so important to Iowans, it helps to understand the difference between a bank and a credit union. Credit unions were created by Congress and state legislatures almost 100 years ago as not-for-profit, cooperatively owned financial institutions to provide an alternative to for-profit banks. Policymakers saw a need for a consumer-centric model that would ensure families have access to credit that otherwise wouldn't be available. This model has changed little over the years for one simple reason — it works.
Banks try to paint a picture of credit union competition hurting their business — but the numbers certainly don't support that claim. Banks control 86 percent of the state's deposits and hold 95 percent of commercial loans. The country's largest bank, Wells Fargo, has more assets than all 5,800 credit unions in the country combined. In Iowa, banks realized $900 million in profits last year, the sixth straight year of record profits.
Credit unions provide competition in the market that helps bring down the cost of financial services for all Iowans. Collectively, credit unions are willing to help members tackle debt and find a successful path to financial health. Last year, Iowa credit union members saved more than $100 million in better rates and lower fees compared to what they would have paid at a bank. These savings are a direct result of our not-for-profit structure, and would go away if credit unions were taxed the same as for-profit banks. Any bank lobby to raise credit union taxes is lobbying to raise taxes on 1.1 million Iowans. This isn't what will grow our economy or Iowans' savings accounts.
Iowans win when credit unions are part of the financial landscape. That's why, on behalf of Iowa's credit union members, I hope you'll join me in asking our state and federal lawmakers to protect Iowans' financial choice and oppose a tax increase on credit unions as part of any tax reform conversations. This will ensure Iowans have access to financial institutions that work for their fiscal success rather than another year of record profits.
You can join the effort and help protect your access to not-for-profit, cooperative financial services. Learn how at ProtectFinancialChoice.com.