Flex Your Finances
Just like maintaining your body for optimum performance, it's important to maintain your finances for the same reason. Build your financial health for a brighter tomorrow by joining Ascentra Credit Union to "FLEX" your financial muscles!
"International Credit Union Week" is the perfect time to review your finances to see if there is more that you can do to maintain a financial foundation and build future wealth. Our robust list of products and services are at your fingertips. Learn more and build your future with Ascentra Credit Union.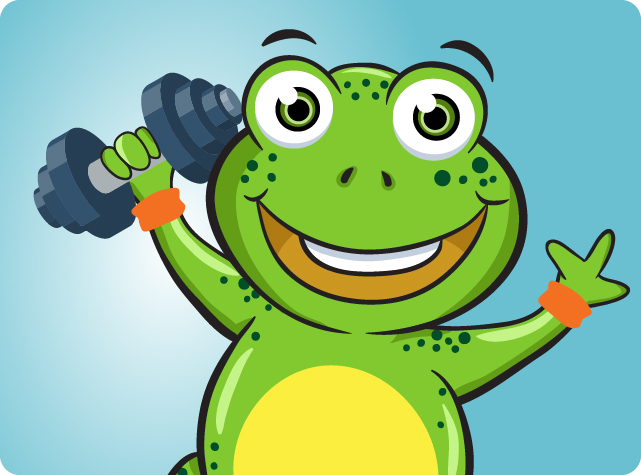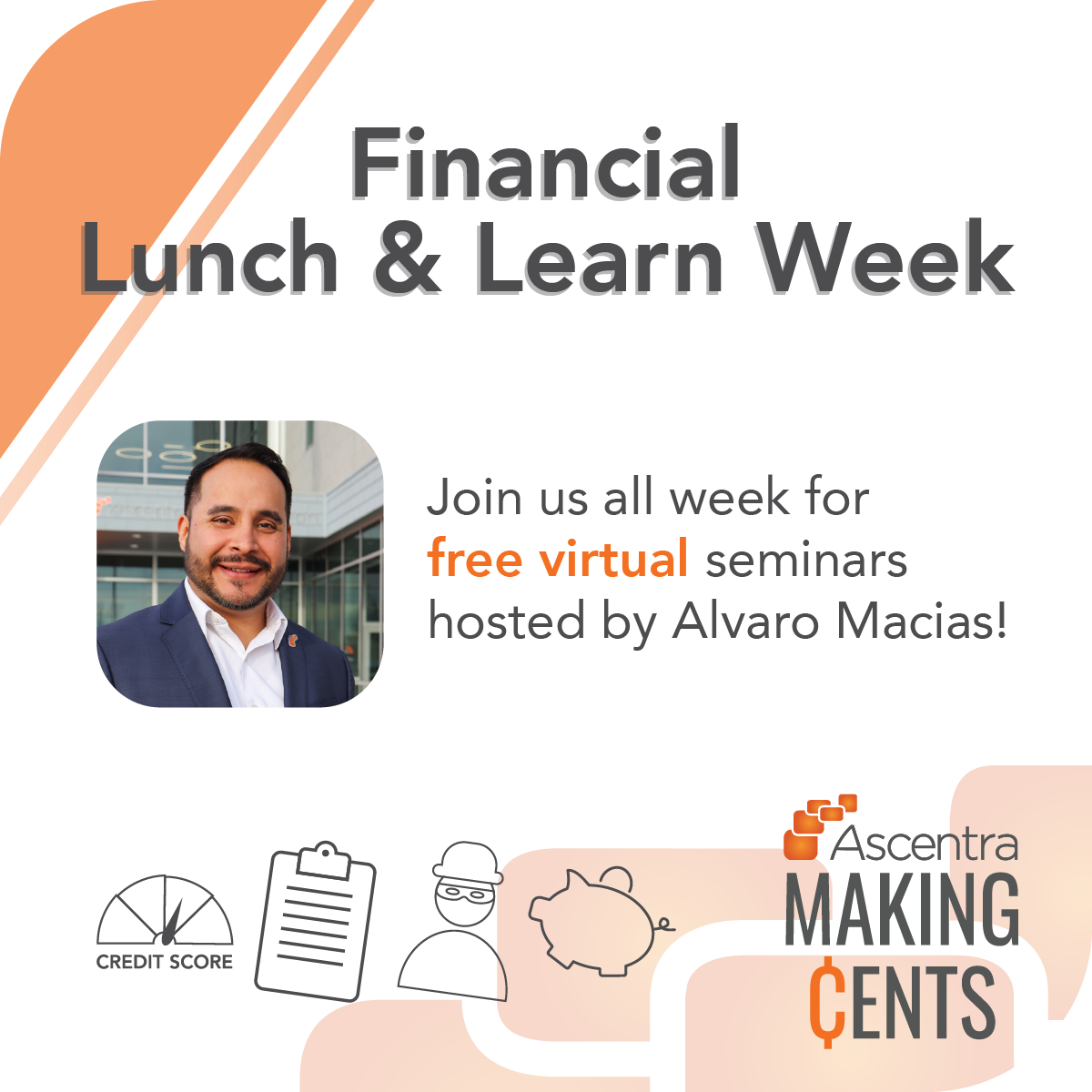 Financial Lunch and Learns
To celebrate International Credit Union Week, we're offering free bite size virtual seminars during the lunch hour. From Tuesday - Friday you'll be able to gain financial insight from our Financial Wellness Expert, Alvaro Macias. See below for more information about topics, dates, and times and to register.
Financial Resources
Financial Tools

Your data should work for you, not the other way around. Financial Tools within your Digital Banking can show you the big picture of your finances—even your accounts outside of Ascentra Credit Union.

For example, you can link items such as a 401k, an auto loan or mortgage at another financial, or even stock investments! Financial Tools will use all of this information to give you a comprehensive picture of where your money is going, how often, and how it's categorized.

This type of information is helpful to have when setting up a realistic budget that will meet your current spending.

Click Learn More to get signed up for Digital Banking.


Financial Coaches

At Ascentra, we have financial coaches that are here to help you. All of our coaches have earned the Certified Credit Union Financial Counselor (CCUFC) certification and have gone through the Financial Counseling Certification Program (FiCEP). No matter how big or small your financial pains might be, we can help in areas such as:



Creating a spending plan
Bill management
Saving for the future
And more

Take advantage of this member benefit and improve your financial well-being. This is just another way we're listening, caring, doing what's right.

GreenPath Financial Wellness

No matter who we are or what we make, we can easily fall into the money pit and it can seem overwhelming trying to get out.

As a member of Ascentra you can receive assistance with:



Personal and family budgeting
Understanding your personal credit report and how to improve your score
Personal money management
Debt repayment
Avoiding bankruptcy, foreclosure, and repossession
Student loan counseling (pre-college and post-college)
Ways to Save and Plan
Just like you can't skip leg day at the gym, you can't skip finding ways to save money! Whether it's by comparing auto insurance, putting money away each paycheck, or investing in a wealth management program, we have the equipment to help.
SavvyMoney
SavvyMoney is a tool within our Digital Banking that will help you understand your credit score and credit report. In addition, you can determine your credit score based on specific actions and get loan opportunities tailored to you.
TruStage Home & Auto Insurance
It never hurts to compare your current home and auto insurance! We've been able to save members hundreds of dollars by doing a quick comparison with our TruStage Insurance Representative, Lee Morgan. You can always contact Lee for a free, no obligation consultation.
First Community Trust
When you're ready to start planning for retirement, we have the perfect resource for you right at our Home Office. Erie Johnson can help you with investment management, trust administration, retirement planning, and more!
Making Cents Blog