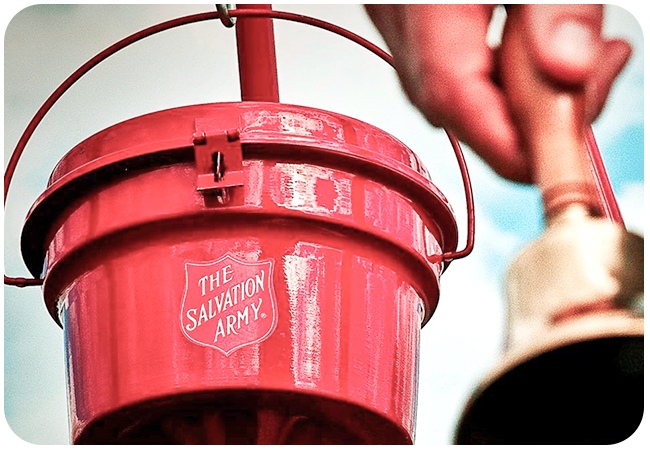 The Salvation Army
The Salvation Army is an international organization that strives to meet human needs wherever, whenever, and however they can. Working on a local and regional level, this can include housing and rental assistance, food pantries, youth and after-school programs, disaster relief, helping families break the cycle of poverty, and so much more.
Our local Salvation Army Centers in Davenport, Moline, Muscatine, and Clinton provide a variety of these social services. The need for these services has grown substantially since the start of 2020 due to pandemic poverty. Those who were already receiving assistance had greater need, and many of those who were making ends meet were suddenly facing new, unexpected challenges.
Whether you want to find out how you can help or need more information for services to utilize for you and your family, we encourage you to learn about the programs, services, and needs of the Salvation Army in our local community. We're looking forward to doing good together.



Programs & Services
Pathway of Hope
The Salvation Army's Pathway of Hope program provides targeted services to families that want to break the generational cycle of poverty. The program focuses on the family's individual needs and provides assistance and guidance on different life skills by using the programs and services the Salvation Army provides.
Children who live in poverty for half of their lives are more likely to remain in poverty as adults. By positively changing the lives of parents and focusing on the core causes of poverty, Pathway of Hope provides better living conditions for children. In turn, this provides a better environment for children to succeed. Pathway of Hope aims to move families from vulnerability, to stability, and eventually self-sufficiency.
Learn more about the Pathway of Hope.
Serving All Without Discrimination
In providing its programs and services to the homeless community, The Salvation Army is committed to accommodating all those in need without unlawful discrimination or harassment based on age, race, color, religion, sex, national origin, marital status, disability, citizenship, sexual orientation, gender identity, gender expression, or any other characteristic in accordance with our capacity to help.
Doing Good Together
Get your new or used auto loan with Ascentra and we'll give $50 to you and $50 to the Salvation Army! Just use code RIDE50 when applying.
When we all give a little, they can do so much more. We look forward to doing good together for our local communities.
Ascentra Members
Non-Ascentra Members
*APR = Annual Percentage Rate. Rate based on approved credit. Refinance your current auto loan from another lender or get a new or used auto loan with Ascentra. If applying online use code RIDE50. Minimum loan amount of $5,000. Current rate as low as 2.50%, with automatic payment. Rate subject to change. EX: A 60-month term vehicle loan for $25,000 at a fixed rate of 2.50% APR would result in monthly payment of $443.90.
Volunteer Opportunities