Join the Season of Caring
The Season of Caring is our new holiday social awareness initiative aimed at fighting hunger in our local communities. We strive to make a positive impact for eastern Iowa and western Illinois families as they struggle with food insecurity, especially in the time of Covid-19.
To support this hunger initiative and promote social awareness of food shortages, the Season of Caring will feature what the food bank is, what they do, and who they serve. Ascentra will feature the food bank in action, share important statistics and information, and hold our own community events, such as a mobile food pantry and staff-supported awareness activities.
If you feel inspired, join us in the fight against hunger.
Hunger Pandemic
Hunger has always been a fight for many people in our community. But since the Covid-19 pandemic has hit, there is a large number of people in the communities we serve that are dealing with a major hunger pandemic. The number of people facing food insecurity in the area covered by the River Bend Foodbank has increased by 54,018 individuals since the health pandemic started. 21,075 of those individuals are children.
A study conducted by the Robert Wood Johnson Foundation in early April 2020 – about three weeks into the lockdown – found that 41.5% of adults reported their families had lost jobs, work hours, or work-related income because of the coronavirus outbreak. Most prevalent losses occurred in families of Hispanic adults (57%) and adults with incomes below poverty level (51%).
Chart: Statistics for the communities served by both the River Bend Foodbank and Ascentra.
| | | |
| --- | --- | --- |
| | 2018 | Covid |
| Food Insecurity | 9.9% | 15% |
| Number of Food Insecure People | 72,230 | 110,253 |
| Child Food Insecurity Rate | 14.6% | 23.7% |
| Number of Food Insecure Children | 24,200 | 39,420 |
About River Bend Foodbank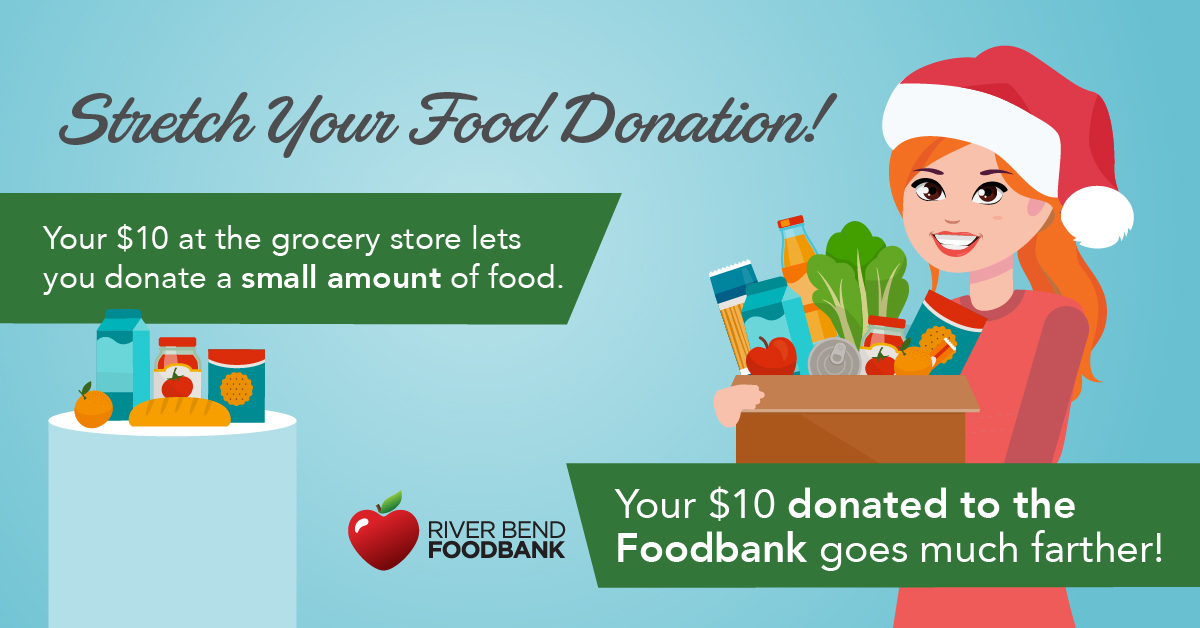 River Bend Foodbank's Mission:
"River Bend Foodbank leads the community-wide effort to end hunger in eastern Iowa and western Illinois."
Food banks help people limit the impact of food insecurity by providing free and convenient access to the healthy food they need to fill gaps left by their income and support programs. Locally, the River Bend Foodbank leads the community-wide effort to end hunger by collecting and distributing food to hunger relief charities in a 23-county, bi-state region.
The conditions during Covid-19 have created a spike in food bank need. Locally, the River Bend Foodbank distributed 34% more food during spring 2020 compared to the year prior. With a projected recession, continued unemployment and subsequent spikes in coronavirus cases, this high demand will likely continue through 2020 and into 2021.
Mobile Food Pantries

Several times each month, River Bend Foodbank Mobile Food Pantries stop at designated locations throughout eastern Iowa and western Illinois to serve people in the areas of greatest need. In about two hours, each Mobile Food Pantry dispenses about 10,000 meals.

Be on the lookout for some Ascentra-sponsored Mobile Food Pantries in your area in the next few months.

School Programs

The Backpack Program provides at-risk kids food to take home for the weekend. By partnering with local schools, the Foodbank ensures that children who need it have at least 2 breakfasts, 2 lunches, and 2 dinners that they can easily prepare on their own.

River Bend Foodbank also selects safe places within a local high-need school where students and families can receive food when picking up kids. By coordinating with local schools, they offset food insecurity in high-risk areas at a critical time in child development.


Senior Programs

The River Bend Foodbank and its volunteers deliver boxes of fresh produce to Seniors in low-income elderly housing complexes. Volunteers deliver the boxes in vans and assist the recipients with unloading and delivering to their apartments.

Food pantries for Seniors are also placed in local Senior communities. These pantries provide a larger assortment of food than is available in the delivered produce boxes. Often age, disability, or lack of transportation can keep Seniors from getting what they need. Having these pantries in their communities is convenient for them to stock up.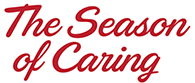 Ascentra & the Season of Caring
Our goal with this hunger pandemic initiative is to bring community awareness to the issue of food insecurity in the areas we serve. We plan to do that through sharing information, supporting local food programs and events, staff volunteering, and monetary donations. Please continue to check this space or our Facebook page as we release details for our on-going plans.

Gifting Meals with Your New Wheels
Each year, Ascentra selects a local charity to feature in our Ride 50 Auto Loan promotion. This year, we've chosen the River Bend Foodbank.
For every new, used, or refinanced auto loan we process that uses code RIDE50, Ascentra will give $50 to the borrower and $50 to the River Bend Foodbank.

Last year, we donated over $10,000. So if you're looking for some new wheels, consider Ascentra! You'll be helping out the community AND upgrading your ride.
Ascentra Members
Non-Ascentra Members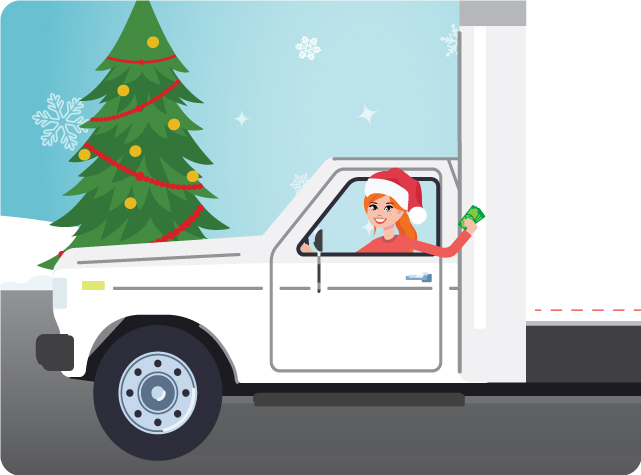 Find Food

Find a food pantry near you and learn how to apply for state food assistance programs.